The St. Regis Mauritius Resort
Le Morne, Mauritius
OVERVIEW
With its impressive and scenic setting, The St. Regis Mauritius seems to be the pearl of the southwestern side of the island. The combination of modern design and magnificent colonial style, with patterns made of natural materials, creates very special atmosphere.
PRACTICAL INFO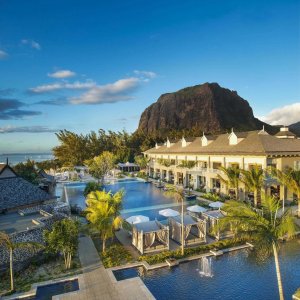 Location
The St. Regis Mauritius Resort is situated on the southwestern side of the island, beneath grandiose Le Morne mountain and with breathtaking view of the Indian Ocean. It is is a mere 50 kilometers from Mauritius International Airport.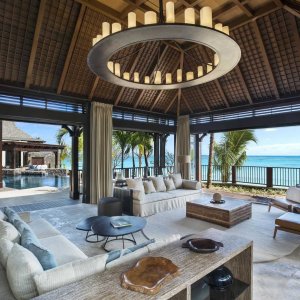 Accommodation
All 172 rooms and suites are stylish and elegant, facing the ocean, and all touched by the well-established St. Regis legacy. All the guests can enjoy 24-hour butler service.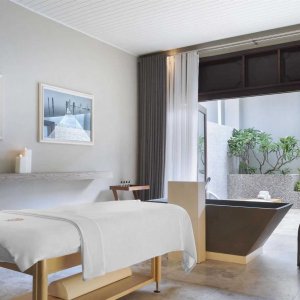 Services
This luxury jewel offers excellent conditions for an unforgettable dream holiday. To feel like at home during your holidays is declared goal of The St. Regis Mauritius. Relax on one of two heated pools or explore one of the best kite surfing destinations in the world. The complex has six excellent restaurants where you can enjoy culinary delights, one of which is Simply India, the signature restaurant with a modern take on Indian cusine. Dive into the experience of Iridium Spa with 12 treatment rooms while your children are enjoying their time at well equipped Kite Flyers children's club.
BEST TIME TO EXPERIENCE
From May to December