Dubai, The Oberoi
Dubai, United Arab Emirates
OVERVIEW
The Oberoi, Dubai is a contemporary luxury hotel that embodies height, light and space and overlooks the iconic Burj Khalifa. This is a 252-room glass juggernaut of a hotel with whopping rooms, floor-to-ceiling windows so you can gaze at the shiny skyscrapers, baths you could do lengths in and beds so gigantic they could fit your whole family.
PRACTICAL INFO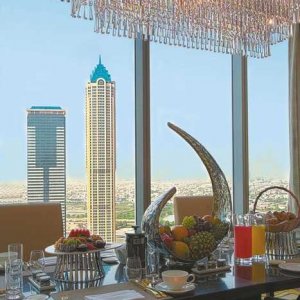 Location
The Oberoi, Dubai is located at The Oberoi Centre which is a commercial complex and includes an office tower. The hotel is located within minutes from the Dubai Mall and the Dubai International Financial Centre. The Business Bay area of Dubai is still much under construction, although some impressive apartment and office buildings have been completed.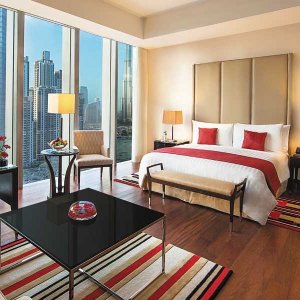 Accomodation
Crowned by a gold leaf ceiling, the magnificent white marble lobby sparkles under the light of spectacular handcrafted chandeliers, while the rooms offer uninterrupted views of the city's skyline and iconic Burj Khalifa. The 252 spacious, luxurious and elegantly appointed rooms and suites convey a warm and welcoming ambience. Timber floors, rich fabrics, hand-tufted rugs and specially commissioned artwork further accentuate the elegance of the room.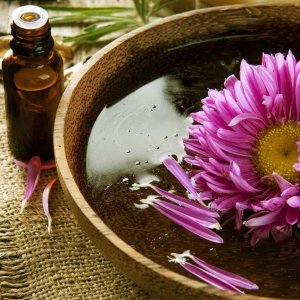 Services
Nine7One is Oberoi's eclectic restaurant with a multitude of Arabic, Asian, and Western culinary options that will satisfy diverse and discerning palates. Treat yourself to luxurious rejuvenation and relaxation in the serenely appointed spa with Oberoi signature therapies. Energise yourself at fitness centre that is open 24-hours, so guests may take advantage of state-of-the-art equipment. The outdoor infinity swimming pool is open from sunrise to sunset, and is a soothing place to end a hard day's work.
BEST TIME TO EXPERIENCE
From October to April
CONNOISSEUR'S INSIDER TIP
Choose one of the 560-square-feet Premier rooms with full windows providing an abundance of natural light and uninterrupted views of Burj Khalifa for a truly memorable stay.