The M.A.D.Gallery is showcasing nine visionary images of 'flying' cars from the series Air Drive by French photographer Renaud Marion. Taking cues from his childhood imaginings and inspired by science fiction films and artists, Marion depicts his vision of futuristic transportation of wheel-less cars serenely suspended above the ground. But he has included a neat twist: While the vehicles' levitation most definitely smacks of sci-fi, the cars are in fact modified vintage classics, including Chevrolets, Mercedes, Jaguars, Aston Martins and Porsches. The images that emerge are a throwback blend of retro style with futuristic imaginings. Iconic cars from the glory days of automobile production are transformed into airborne transport, catapulting their vintage design into a visionary age. The pictures are really quite surreal.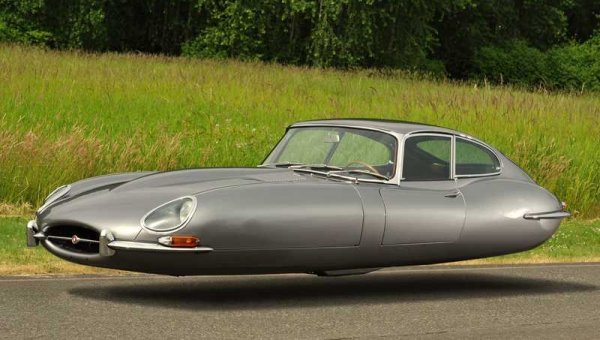 JAGUAR TYPE E
Growing up in the 1980s, Marion thought that by the year 2000 everyone would be piloting flying cars, like the landspeeder from Star Wars or the futuristic soaring machines from French artist, Moebius. Marion's dream of one day propelling a floating vehicle has not yet become reality but in this series, the 39-year-old has brought to life the 'hover' vehicles of his childhood fantasies.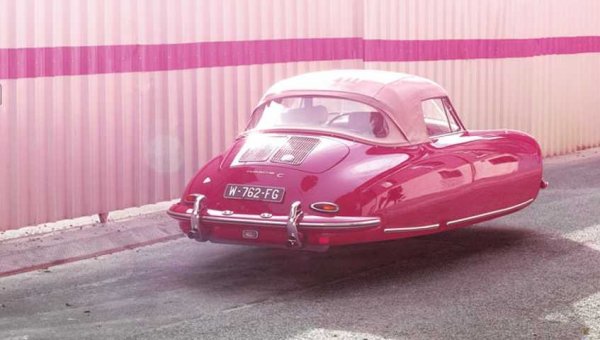 PORSCHE 356
Motivated by the idea that "our dreams of today are the reality of tomorrow," and his quest to create the flying cars of his boyhood imagination, Marion developed the unique concept for his Air Drive series. At the end of 2012 in Geneva, the Frenchman shot the first automobile images that he would later manipulate into levitating machines. Marion chose to shoot classic automobiles because they most closely resembled his childhood idea of what a flying car should look like.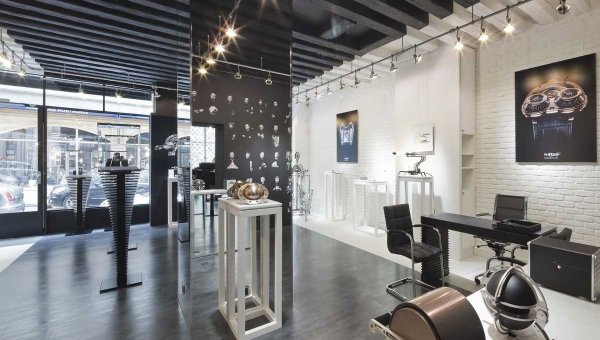 M.A.D. Gallery (Mechanical Art Devices) is established by MB&F in Geneva's Vieille Ville four years ago, the space acts as a showcase for the maverick watch brand's own 'horological machines' as well as those working in other disciplines. The quirky nature of mechanical design is increasingly reflected in M.A.D.'s curatorial style, made all the more interesting in that it is propelled by a future vision, hence it's showing of Air Drive. This beautifully eerie 'flying' car series is perfectly in line with MB&F's obsession with bringing the ideals of old-school machinery and engineering into the modern era.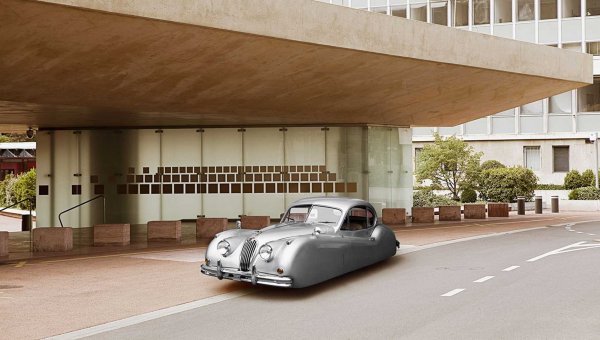 JAGUAR XK120
Renaud Marion would like to drive a flying car before he dies, while the child in him hopes that the technology from science fiction stories will one day become reality.