History of Baccarat is sparkling just like theirs outstanding fine crystal glassware. Baccarat's astonishing designs for 252 years adorn most luxurious palaces, restaurants, and mansions. Known as the favourite crystal of royal families and lovers of luxury, Baccarat expanded their beauty by opening first Baccarat Hotel in New York last year. Now, they created another rare opportunity to relish in their delicacy. The 12 day around the globe Baccarat Heritage Experience.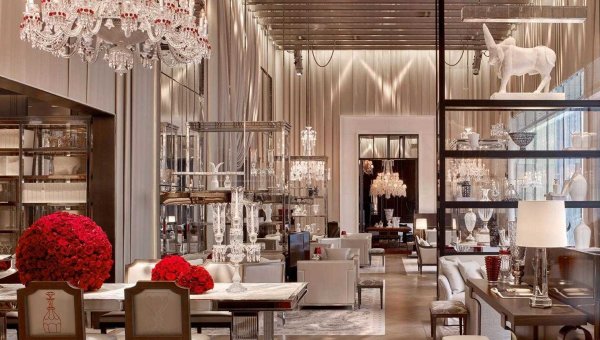 This remarkable journey starts in New York City at the Baccarat Suite. There you will be able to experience world's only Spa de La Mer, a place where you'll undergo regeneration of all your senses. Refreshed and rejuvenated you are prepared for your next stop – "the city of light" Paris. You will embark on a private tour of the Maison and Musée Baccarat by the Director of the Heritage Department. Next day is reserved for a helicopter trip to the origins of this famous house, Lorraine, where the first manufacture opened in 1764. Seeing craftsmen at work will give you an incredible insight in how Baccarat remained the best crystal creator for more than 200 years.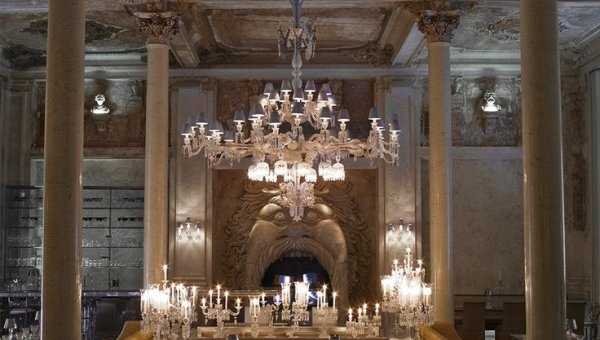 A private flight will take you to Istambul and the palaces of Berlebey and Dolmabahce. The palaces hold an enormous collection of Baccarat crystal and chandeliers ranging in colours preferred by sultans of Ottoman Empire. From here you will meet the history of another royal family which was in love with Baccarat pieces. You will fly to Moscow to see this extraordinary collection. Baccarat created the first ever electric candelabra for Nicolas II and unique vodka glass in iconic golden red colour. The famous hue is obtained by adding 24 carat gold powder to the 540° clear crystal mix. At Maison Baccarat Moscow, apart from astonishing works, you will enjoy lunch at Crystal Room prepared especially for you by French chef Michel Lentz.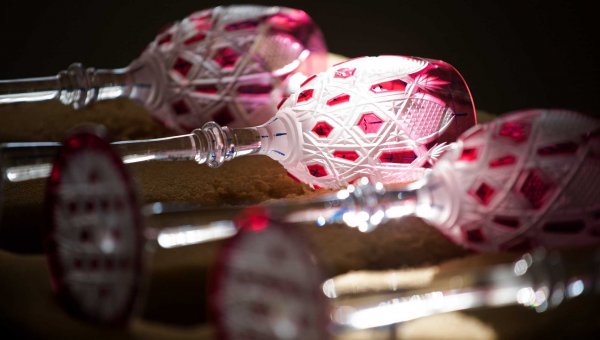 The legend of Baccarat will take you to Japan where you'll explore a unique bond between this country and crystal. B Bar Tokyo became world famous by their Baccarat experience. Enjoy cocktails, champagne or world class wine in a Baccarat glass by your choosing. The newest location of Baccarat Maison is Seoul in South Korea. You will explore the history of Baccarat and breathtaking culture of Asia. This refined Maison Seoul will be your last stop before heading home.
If you need more information, you can visit the official website of the Baccarat here. If you are interested in tailor made itinerary and insider knowledge, please connect with us here.
Photos: Baccarat