Meet Shaddai, a 150-meter mega yacht, the newest fantastic concept made by Italian designer Gabriele Teruzzi. The inspiration for the out-of-the-box design was the omnipotence which Gabriele wanted to show. The name of the yacht presents the same power. In Hebrew the word Shaddai means God or omnipotent.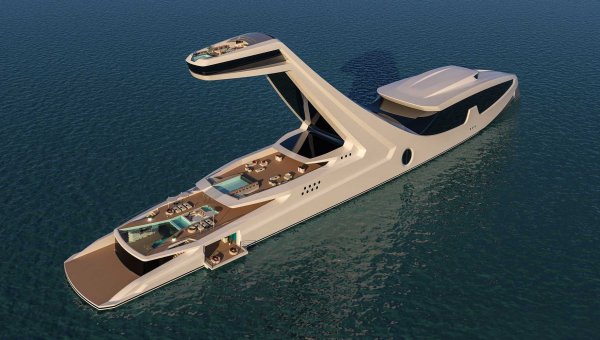 It surely awakes superior feelings as you gently float 40-meters above the sea. Unique observation deck located high above the water is something you don't see often. The deck is at the same time the owner's cabin.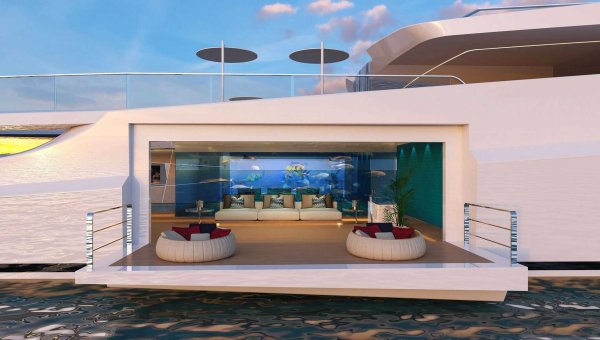 Surrounded by the see among and closer to the sky, the cabin is the ultimate luxurious place on the yacht. Add to this infinity pool and astounding 360° views and there will be no doubt that you will feel on the top of the world even if your feet aren't touching the ground.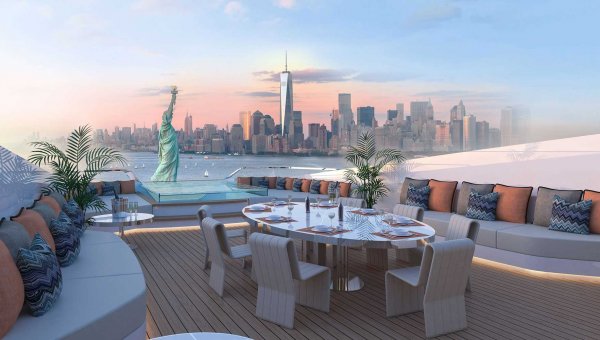 Shaddai is created for breathtaking experiences. The secondary infinity pool is near the specially designed beach club. This part of the yacht has a large aquarium so that you can party without missing the beautiful sea creatures. One thing is sure the extravagance on this yacht is guaranteed.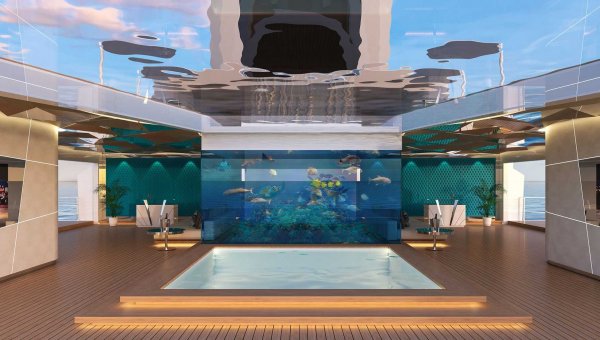 If you are interested in tailor made itinerary and insider knowledge, please connect with us here.
Photos: Gabriele Teruzzi Yacht & Design