Fascinating story of French Riviera, beginning of the bikini era and beauty of Brigitte Bardot all start from one place - the famous beach club-Le Club 55. The most fashionable place of the Mediterranean still lives its legend 60 years after Le Club's creaton. The place to see and be seen can refer to St. Tropez but the truth is it refers to Le Club 55. Its simplicity, authenticity and laid-back luxury made the Club renowned as the place where all the rich and famous seek their comfort.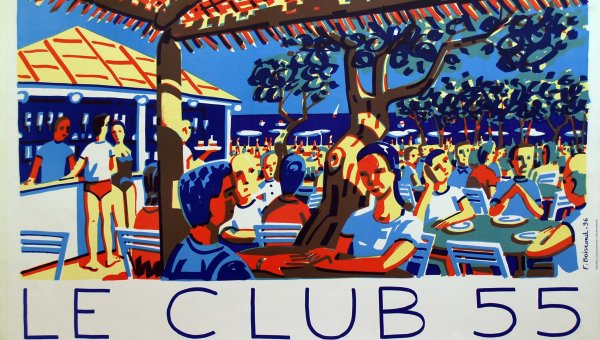 Discovered by the crew of the movie "And God Made Woman" with Brigitte Bardot as the star, Le Club 55 transformed from beach bungalow to the reserve-only beach club with restaurant, bar, boutique and private beach. But Le Club 55 managed to keep the authentic vibe and spirit of Saint Tropez-making it unique. It is the favorite beach of the many famous people such as Sir Elton John which at its best represent what is the club all about. A place for privacy, luxury and summertime enjoyment.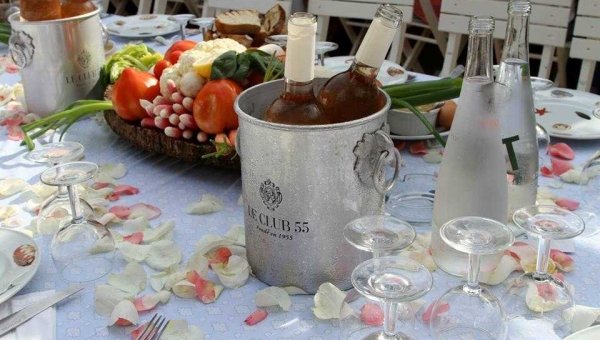 Sea smell interferes with the smell of pine trees and olive trees at Le Club 55, the hottest place in St. Tropez. Superyachts at the dock are perfectly combined with white sand and olive trees that surrounds the club. There is a relaxed vibe chez 55. It's both glitz free and ultimately luxurious. Nautical cools and the colors of the riviera and 55 prevail with blue, white and navy. Le Club 55 is by far the best lunch spot along the Ramatuelle beaches for a long leisurely laid-back dining experience. Summer salads subtly drizzled with flavorsome dressings, fresh pasta and fish dishes, daily specials that the staff are keen on serving and, naturally, an impressive selection of red and white wines. Be sure to dig into those artichokes too – famously known for the mega-sized portion they come in. There is no beach club like Le Club 55 in Europe and possibly in the world to experience both simplicity and extravagance, something that French Riviera is known for.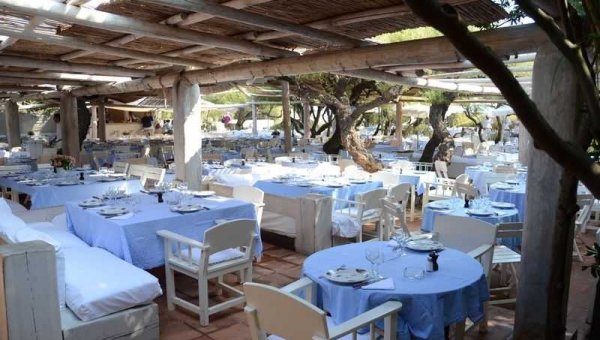 For staying at the center of Saint Tropez we suggest Hotel Byblos and Hotel de Paris-Saint-Tropez both famous for their pleasure, refinement and luxury at the heart of the city. If you prefer out of the crowd place, we recommened Hotel Sezz, a design boutique-hotel located in a luxuriant park just 3 kilometers from the Saint-Tropez or Villa Clarisse located in the heart of the Bandol vineyards.
If you need more information, you can visit the official website of the Le Club 55 here. If you are interested in tailor made itinerary and insider knowledge, please connect with us here.