The 12th location of his "casual" concept — that is, if you consider eating Michelin-starred food while seated on a bar stool kicking back — is downtown, next to Del Posto at the edge of the Meatpacking District.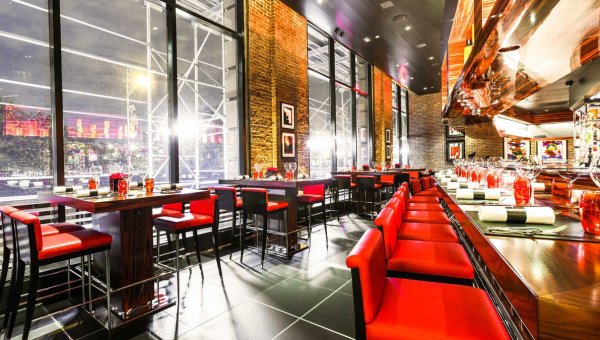 When the first Atelier opened in Paris in 2003, small plates, counter seating, and relaxed fine dining were exciting imports. Today's Atelier looks remarkably similar, from the rosewood and red-leather design to the menu format of small plates and tasting options, to the open kitchen filled with countless cooks presenting the 34 counter-side diners with what Robuchon deems both "a theatrical spectacle" and "a ballet."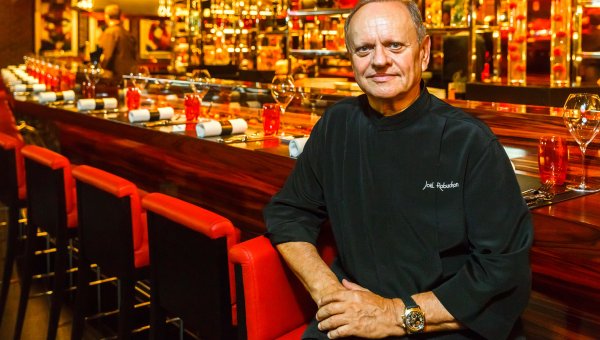 Robuchon, who said that he never wanted to leave New York (the first Atelier closed after disputes with the landlord), is inspired by the changes that have taken place during his absence, particularly in terms of the quantity of new concepts and the increased quality of the produce. New York is "paradise for organic products," he declared, noting a movement toward organic, vegan, and vegetable-focused ingredients.