Fregate Island Private, Seychelles
Fregate Island, Seychelles
Part of
Christmas Destinations

Collection
OVERVIEW
With its fine sand beaches, tropical jungle, fruit and vegetable plantations, Frégate is home to rare animals and plants. The island remains private to Frégate guests only, making it an ideal refuge for the discerning traveler.
PRACTICAL INFO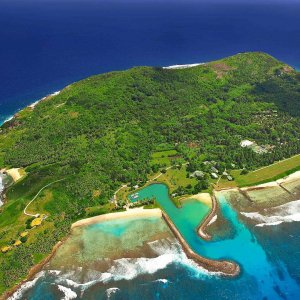 Location
Set on the private island with seven unspoilt white sandy beaches. The most comfortable transfers from Mahé to Frégate Island Private are by helicopter (4 seater and 6 seater helicopter) or by Twin Otter (max. 20 passengers). The flight takes approximately twenty minutes.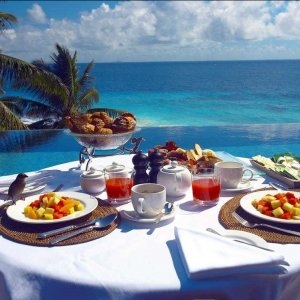 Accommodation
16 Indonesian-inspired Villas are hidden amongst tropical foliage; most of them perched on cliffs high above the beaches. Hand-carved timbers, Botticino marble floors, Thai silks and Egyptian cottons enhance the aura of luxury. Each villa has a large bedroom, surrounded by floor to ceiling windows, featuring a four-poster bed and bathroom with separate bath and shower. An adjoining dining area connects through to the enormous lounge with its own en-suite shower room.Step outside to the wraparound wooden sundeck, with its large infinity swimming pool, Jacuzzi and magical ocean views. Each villa comes with a personal butler and island buggy.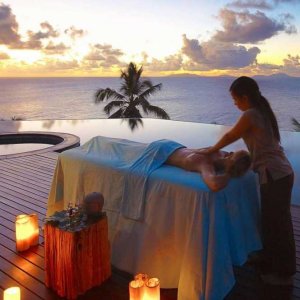 Services
Frégate Island's unique attributes – such as its peaceful setting; the abundance of nature; its character and charm; the highly successful ecological program; the award-winning Rock Spa; and an outstanding gourmet experience with island-grown produce - make it a paradise for nature lovers, honeymooners and families.
BEST TIME TO EXPERIENCE
From March to November
CONNOISSEUR'S INSIDER TIP
Wake your companion early and call dibs on the island's "do-not-disturb" private beach for couples