Mallorca, Park Hyatt Mallorca
Mallorca, Spain
OVERVIEW
Find yourself surrounded by the unprecedented level of luxury in an undiscovered part of the Mallorca island. Park Hyatt Mallorca is a hidden gem in the Mediterranean, offering the perfect escape to a unique and tranquil environment.
PRACTICAL INFO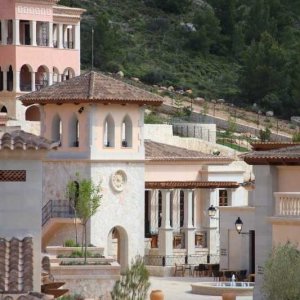 Location
Park Hyatt Mallorca is situated in a quiet part of the east coast of Mallorca, in the beautiful valley of Canyamel. In the tranquil area of Cap Vermell with easy access to transportation services, Palma de Mallorca Airport is a 50-minute drive away. The location is convenient as it is in close proximity to some of Mallorca's most pristine beaches, specifically only five minutes' drive from fine golden sand and clear, turquoise water of Canyamel beach. Still, if you decide to explore the 3000 years old Talayot culture, stroll trough the gardens of the Torre Cega in Cala Ratjada or experience an unforgettable view of the caves of Artà, villages and historic towns such as Capdepera and Artà are just a 10-minute drive away.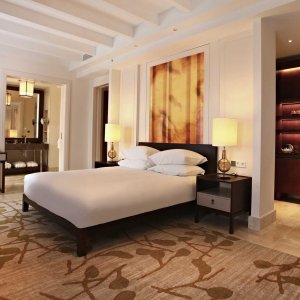 Accommodation
The Park Hyatt Mallorca resort is designed in the style of an authentic Mallorquín hilltop village. The 142 rooms and suites are spacious with classic, understated décor in calming tones of taupe and stone, whereas, like a world for itself, each is separated from the next, providing a high level of privacy and peacefulness. Every unit individually features a private furnished terrace, offering stunning views of the majestic Canyamel Valley. Immerse yourself in a plush dreamy Hyatt beds and start your day with a rain shower where you also have dual washbasins in brown Carrara marble, with a television integrated into the mirror and Bottega Veneta toiletries. To simplify, it is all about guest comfort.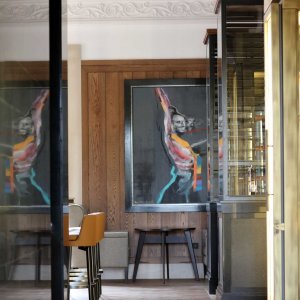 Services
Designed with a village look, all the restaurants are dotted around the village square in the middle and considering their culture is rooted in the strong culinary values of the region, dining is a social affair. David García, who won a Michelin star at Albora in Madrid, is at the helm of the Tapas gastro bar, where the vibe is informal but the gourmet tapas are seriously good. Spend time relaxing by the pool or pamper yourself with one of the treatments at the sumptuous Serenitas spa, that includes a terrific quartz sand bed massage. If you choose to spend time releasing from everyday stress in a bit different way, there are four golf courses within a six-mile radius, including the adjacent Canyamel Golf or the hotels' gym, open 24/7.
BEST TIME TO EXPERIENCE
From March to October