Sardinia, Hotel Pitrizza
Italy, Sardinia
OVERVIEW
There is an exclusive corner of Costa Smeralda where the beauty of Sardinia becomes even more compelling. Hotel Pitrizza stands in a setting of unspoiled natural splendour, where the bluest Mediterranean takes on the colours of the Tropics. Private beach, granite pool, premier restaurant, and more combined with native decor for an exclusive and authentic Costa Smeralda stay.
PRACTICAL INFO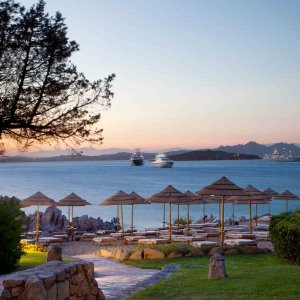 Location
Hotel Pitrizza is located in Porto Cervo at the 55-kilometer-long Costa Smeralda—also called Emerald Coast— located on the Northeast corner of the island renowned for translucent waters, pristine beaches, and a bright Mediterranean climate. Explore and enjoy untouched nature and stunning architecture, designer boutiques, world-class restaurants and exciting nightlife. Sardinia captivates with its wild interior, dazzling beaches and endearing eccentricities.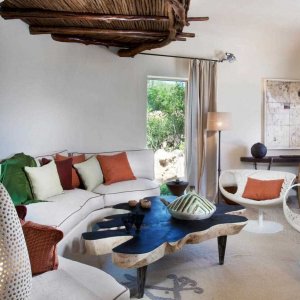 Accomodation
All 49 rooms and 16 villas are designed to make the most of the island sun with décor enhanced by skilled artisans. Each of them presents fabulous views of a magical landscape, inside the alluring beauty of hand-crafted Sardinian furniture, natural stonework and marble perfectly complemented by the latest hi-tech amenities. Suites and villas designed for travellers seeking privacy, tranquillity and pleasure in all its forms. Each of the 16 villas, true island treasures, has its own private patio and a swimming pool commanding magnificent views over the bay and the coastline.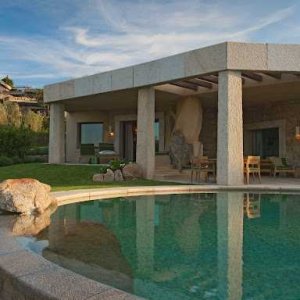 Services
The exotic aromas of the hibiscus, juniper, and olive trees that surround the salt water swimming pool at Hotel Pitrizza add an intoxicating element to an already exceptional experience. A seamless addition to the hotel's landscape, the organic pool—carved out of Sardinian granite—also offers matchless sea views. While state-of-the-art fitness equipment makes exercising in the hotel's two complimentary Fitness Centres a pleasant experience, private trainers ensure rewarding results. Available 24 hours a day Les Clefs d'Or concierge is dedicated to helping you organize memorable experiences from a round of golf to shopping at in-hotel luxury boutiques.






BEST TIME TO EXPERIENCE
From April to September