Sicily, Rocco Forte Verdura Resort
Sicily, Italy
Part of
Golf Resorts

Collection
OVERVIEW
Verdura Resort is set on 230 hectares, with nearly two km of private Mediterranean coastline. There are three Kyle Phillips golf courses, a 60-metre infinity pool, six clay tennis courts, a 4,000 sq.m world-class spa and much more.
PRACTICAL INFO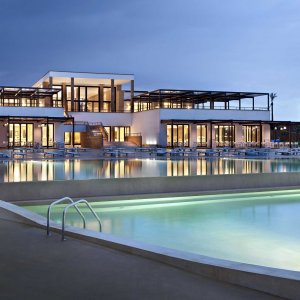 Location
Verdura Golf & Spa Resort is situated on the south-west coast of Sicily 15 minutes from the attractive seaside town of Sciacca. Set in a valley of olive groves, the luxury resort is 40km from the ancient town of Agrigento.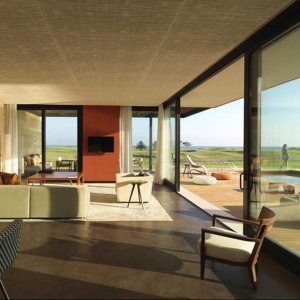 Accommodation
Furnished in a fresh contemporary style that reflects the essence of Sicily, the guest rooms at Verdura Golf & Spa Resort provide an elegant and relaxing personal space. There are 203 in total, each with its own uninterrupted view across the sparkling Mediterranean Sea from a private terrace. Set across 230 hectares of olive groves and countryside, the rooms are in two distinct types of building, Courtyard and Landscape, which are woven subtly into the landscape and offer a real sense of privacy and space. Natural materials such as stone, sand, wood and cane echo the traditional architecture of Sicily, and rooms make imaginative use of both outdoor and indoor space. Created by Olga Polizzi, The Rocco Forte Hotel's Director of Design, the interiors are beautifully appointed and encapsulate The Art of Simple Luxury.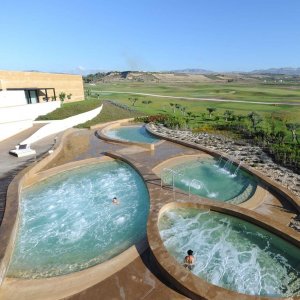 services
Welcome to the Verdura Spa- one of Europe's most advanced luxury wellbeing centres. Set amid fragrant, sun-kissed olive groves and gardens on the south-west coast of Sicily, Verdura Spa is a retreat of unparalleled luxury and serenity from Rocco Forte Hotels, offering the latest in wellbeing and fitness. If the warm climate of Sicily makes the island an excellent all-year-round destination for golf, the courses at Verdura Golf & Spa Resort make it a truly world-class one. Experience the flavours & emotions of Sicily thanks to Fulvio Pierangelini, a world renowned chef curator of the dining experience at Verdura.
BEST TIME TO EXPERIENCE
From April to October