Tuscany, Argentario Resort Golf &Spa
Tuscany, Italy
OVERVIEW
The Argentario Resort Golf & Spa is a luxury resort with design rooms, 18-hole golf course, wellness center and gourmet restaurant specializing in Tuscan cuisine. Experience luxury and design in an original and unique way in this exclusive location in the fascinating Maremma Tuscany. Instead of a traditionally rustic Tuscan resort adorned in the typical terra-cotta and wrought iron, the Argentario Resort Golf & Spa offers an alternative vision—one that looks forward not only aesthetically and architecturally, but also ecologically.
PRACTICAL INFO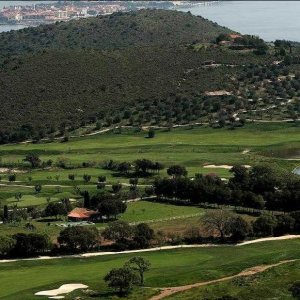 Location
In a verdant valley in Tuscany's Monte Argentario Peninsula, Augusto Orsini has created a masterpiece in contemporary design. Just steps away from the beautiful sandy beaches of Feniglia and Giannella, this resort and golf haven breathe new life into Tuscan luxury service and recreation.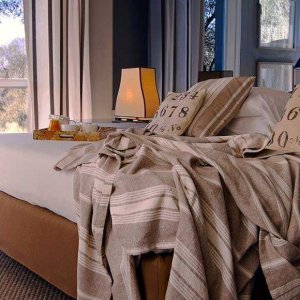 Accomodation
Throughout the property, the sky's deep blues and the lush greens of the surrounding cork and olive trees stream through oversized windows and skylights. It has 73 design rooms, each featuring a terrace with views of the golf course or Monte Argentario.The large outdoor areas include a panoramic terrace, a swimming pool with solarium zone and 3 tennis courts.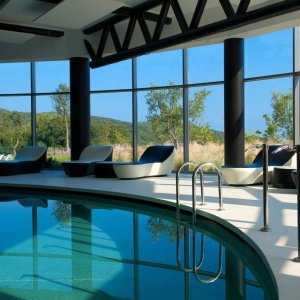 Services
With 18 championship holes and a driving range, the Argentario Golf Club occupies 77 hectares in an environment of great landscape value. In the ESPACE wellness centre there is a humid zone and the relaxation area, the large fitness centre, the indoor swimming pool, and a variety of services that go from the coiffeur to the UVA solarium.