Capri, J.K. Place
Capri, Italy
OVERVIEW
The ambiance at J.K. Place Capri is one of laid back glamour with ultra-white interiors and contrasting navy blue highlights that give the hotel a super stylish look and feel.
PRACTICAL INFO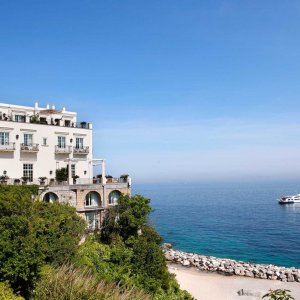 Location
J.K. Place Capri teeters on a cliff above the Marina Grande with panoramic views over the Bay of Naples and Vesuvius in the distance. It takes 30 minutes by car/taxi from Naples International Airport to reach Molo Beverello (main harbour for departures to Capri) followed by a 60 minute private boat or public hydrofoil transfer to Capri.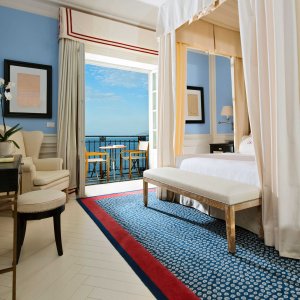 Accommodation
The hotel has 14 guestrooms and 8 suites. All rooms look out over the sea or the gardens of the hotel. Junior suites have small sea-view balconies while J.K. Place Capri's luxurious Penthouse includes a large terrace.Like a sophisticated, private villa, there are beautiful decorative touches throughout from large, white vases in the dining room to antiques, beautiful books and great art.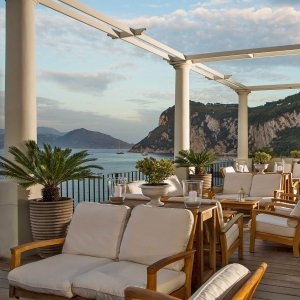 Services
JKitchen is the hotel's signature restaurant serving Mediterranean cuisine. The restaurant has a panoramic terrace with excellent views into the sea. Enjoy in JK signature cicktails by the large outdoor swimming pool or a relaxing massage in the spa.
BEST TIME TO EXPERIENCE
From May to September