Lake Como, Il Sereno Lago di Como
Lake Como, Italy
OVERVIEW
The iconic elegance of Lake Como has been complemented with the unique and contemporary hotel Il Sereno Lago di Como where peace and serenity are dressed in the beautiful style of Patricia Urquiola.
PRACTICAL INFO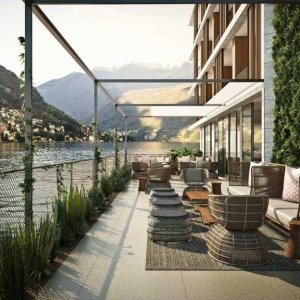 Location
Situated on a sunny promontory near the village of Torno, and surrounded by peaceful views of the expansive lake, lush gardens and idyllic small towns, Il Sereno Lago di Como's lakefront location stretches approximately 140 meters along Lake Como's eastern shore. The hotel is less than 6km from the center of Como, just a short 8-minute drive; and approximately 50 minutes from both Milano Malpensa airport and the center of Milan.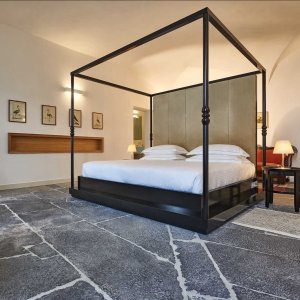 Accommodation
Il Sereno is made largely from natural materials, including wood, stone, and wool to create an aesthetic full of authenticity and personality, whilst remaining timeless. Intimate 30 suites are decorated in superb luxury style of famous designer Patricia Urquiola. Villa Pliniana, 16th Century Italian palazzo is a part of the property located less than 1,000 yards from the hotel.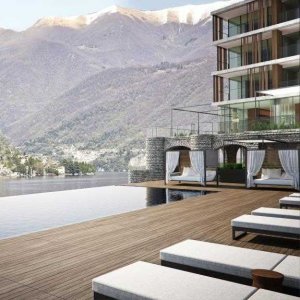 Services
Enjoy the first ever private beach on Lake Como and the only 60-feet long infinity pool overlooking the beatiful scenery of Lake Como. Il Sereno features signature restaurant Berton Al Lago where you can enjoy Michelin star cuisine inspired by the historic region. You can relax and rejuvenate at Il Sereno spa, situated under original, century-old arches.
BEST TIME TO EXPERIENCE
From April to September