Milan, Four Seasons Hotel Milano
Milano, Italy
OVERVIEW
The Four Seasons Hotel Milano is a contemporary sanctuary dressed in an exquisitely restored fifteenth-century convent, elegantly representing the essence of Milan.
PRACTICAL INFO
Location
The Four Seasons Hotel Milano has downtown prime location, in one of the city's most historic parts. Surrounded by Milan's couture houses and just steps from the financial district, and the Teatro alla Scalla opera house. It is about 25 minutes from the Linate Airport and an hour from Malpensa Airport.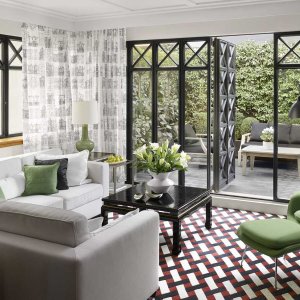 Accommodation
The city's elegance is reflected in the exquisite detail of Four Seasons Hotel Milano's interior. It retains many original Italian Renaissance details, including frescoes, columns, vaulted ceilings and an oval spiral staircase. Each room is a unique reflection of contemporary Italian design, with Fortuny fabrics, Frette linens, custom-woven carpets and hand-made wooden cabinetry. In addition to the luxurious deep soaking tub and spacious vanity, heated marble floors add a nice touch to the bathrooms.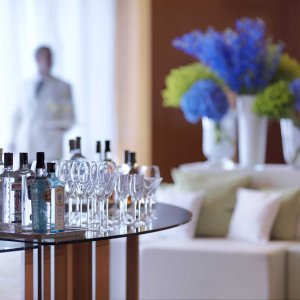 Services
Four Seasons Hotel Milano is ground zero for connoisseurs of contemporary Italian couture. Gucci, Fendi, Prada, Armani - all are on display along Via Gesu, directly outside the hotel's entrance. Slip away from the energy of Milan and immerse yourself in hotel's urban spa designed by celebrated architect Patricia Urquiola. Beyond relaxation, gustatory delights can be found at restaurant La Veranda, and Il Foyer, elegant lounge, featuring original drawings by Filippo Peroni, official set designer for the Scalla in the 1800s.
BEST TIME TO EXPERIENCE
All year round