&Beyond Benguerra Island
Benguerra Island, Mozambique
OVERVIEW
An exquisite piece of paradise in the middle of the Indian Ocean, &Beyond Benguerra Island is a luxury beach holiday destination where time stands still and legends come to life.
PRACTICAL INFO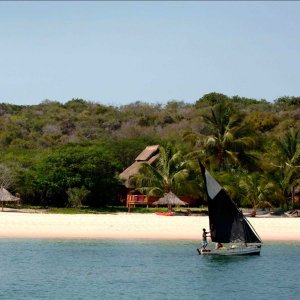 Location
Situated on the second largest island in the sunny Bazaruto Archipelago off the coast of Mozambique, the lodge is set in a protected marine conservation area and offers pristine beaches and unspoiled coral reefs teeming with marine life.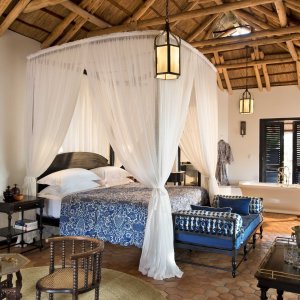 Accommodation
There are three different types of accommodation to chose from at Benguerra Island Lodge. Each one is individually designed and decorated and include ten Casinhas, two Cabanas and a Casa Familia, which is made up of three bedrooms. All have en-suite bathrooms with outdoor showers and generous bathtubs, as well as private decks with plunge pool. The rooms embrace Benguerra's unique blend of safari chic and Arabic style.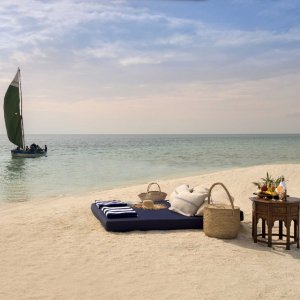 Services
Benguerra Lodge has an expansive lounge, bar and dining room – all with large wooden decks and indoor and outdoor seating areas. By the spacious reception area is the gift shop selling local handicrafts. There is also a swimming pool and small spa.
BEST TIME TO EXPERIENCE
From April to October