Belmond Eagle Island Lodge
Okavango Delta, Botswana
OVERVIEW
The Belmond Eagle Island Lodge is an exclusive water-based camp situated at the spectacular Okavango Delta, the natural safari diamond of Botswana.
PRACTICAL INFO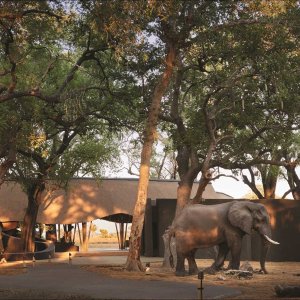 Location
Located on the island of Xaxaba at the Okavango Delta, a UNESCO World Heritage Site and one of the world's largest inland water systems, the Belmond Eagle Island Lodge can be reached by 20 min flight from Maun Airport or 85 min from Kasane Airport in Botswana.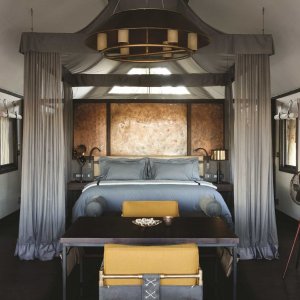 Accommodation
The Belmond Eagle Island Lodge is one of Botswana's original safari lodges which was entirely rebuilt in 2015. It represents an incredible re-imagining fusing modern design with some of the most iconic aspects of a traditional safari camp. The 12 deluxe tented rooms have over-sized beds with views of the wetlands, private plunge pools, reading nooks, and both indoor and outdoor showers.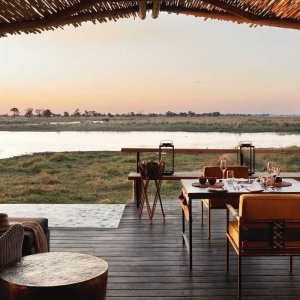 Services
Stargazing, bird watching, fishing, walking safari, unique helicopter safari or mokoro safari, the choices will keep you active all day long. Unrivaled safari experiences means the uninterrupted 270-degree views of the surrounding floodplains while you are surrounded by an astonishing number of birds, elephants, and zebras. The romantic Fish Eagle Bar is perfect for views of the African sunset.
BEST TIME TO EXPERIENCE
All year round
CONNOISSEUR'S INSIDER TIP
Depending on your desired activity check with Connoisseur's travel advisor is it better to visit the Belmond Eagle Island Lodge in the wet or dry season.