Rosewood Mayacoba
Riviera Maya, Mexico
Part of
Christmas Destinations

Collection
OVERVIEW
Surrounded by emerald jungle and pristine white beaches, Rosewood Mayakoba is a Riviera Maya resort that defines a private world of rare luxury and refined beauty.
PRACTICAL INFO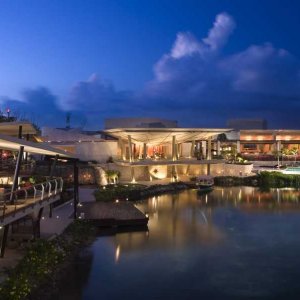 Location
Located south of Cancun, Mexico and north of Playa del Carmen, Rosewood Mayakoba is the heart of a 1,600-acre luxury resort enclave. It lies along a mile of pristine Caribbean sand in the Riviera Maya surrounded by a verdant jungle. A journey to this serene Playa del Carmen luxury resort captivates the soul with stunning natural beauty and pure refinement.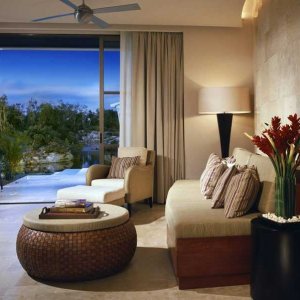 Accommodation
With 130 exclusive suites built along serene lagoons and the Caribbean Sea, Rosewood Mayakoba is one of the best Riviera Maya resorts for comfort, luxury and tranquility. Each suite is crafted from indigenous materials such as limestone, wood, and water to enhance harmony with natural surroundings. Guests discover open spaces, contemporary furnishings and sliding-glass doors with wooden lattices for fresh air in their private retreats.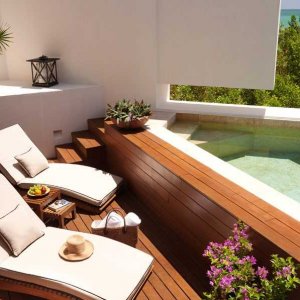 Services
Reflecting the peace and beauty of the Riviera Maya, Rosewood Mayakoba is a sanctuary for both physical and spiritual rejuvenation. Guests of this Riviera Maya spa resort calm their minds and bodies within the spa and fitness facilities — including a heated pool, fully equipped gym, saunas, steam rooms, Jacuzzi, cold plunge pool and relaxation areas as well as yoga and meditation classes.
BEST TIME TO EXPERIENCE
From October to April
CONNOISSEUR'S INSIDER TIP
Spend a day at the tree-shaded Spa pool, where attendants will bring you cooling cucumber slices for your eyes.