Londolozi Private Granite
Sabi Sand Game Reserve, South Africa
Part of
Safari Lodges

Collection
OVERVIEW
Londolozi is one of the original pioneering Private Game Reserves of the ecotourism industry in South Africa and an unashamedly family run, stand alone operation.The root of the word Londolozi is the Zulu word for protect and means "protector of all living things" – an ambitious conservation ethic that Londolozi embraces in its sensitivity to the natural world. The reserve is internationally recognised for its far-sighted and progressive management of land and wildlife rehabilitation as well as productive community involvement.World renowned as one of Africa's finest game lodges, Londolozi was the first game reserve in the world to be accorded Relais & Chateaux status, reinforcing its commitment to luxurious accommodation, fine cuisine and exceptional service.
PRACTICAL INFO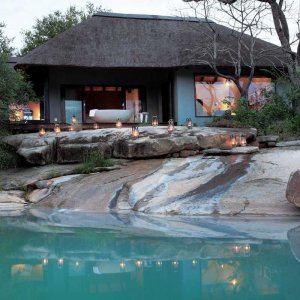 Location
Londolozi Private Game Reserve, is part of the Sabi Sands Private Game Reserve, situated on the western border of the Kruger National Park.
Federal Air operates a daily flight from Johannesburg International Airport to Londolozi Airstrip, which is a five-minute drive from the camp.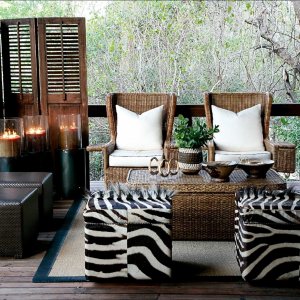 Accommodation
Londolozi's Granite Suites offers an unforgettable bushveld experience for no more than six guests. Offering dramatic river views from well-positioned rooms pinned to the bedrock and suspended over the Sand River, the Granite Suites afford guests close proximity to nature. The three prestigious suites demonstrate Londolozi's continuous efforts to redefine the wildlife tourism experience. The combination of perfection and simplicity wins the hearts of all who stay there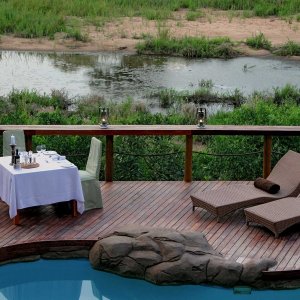 services
All activities at Londolozi are geared for personalisation and customisation, ensuring that every guest is able to enjoy their optimal balance of rest and play. Activities include: Game Drives, Interpretive Walks, Londolozi Life (yoga, massage, & fitness programs), Londolozi Cubs (unique childrens' programs), and more.
BEST TIME TO EXPERIENCE
From October to May
CONNOISSEUR'S INSIDER TIP
Explore The World and check Journeys for complete itineraries.