The Palace of the Lost City
Sun City, South Africa
Part of
Casino

Collection
OVERVIEW
The magnificent Palace of the Lost City at Sun City is a fairytale African palace that towers over the scenic valley. Visible from almost anywhere on the resort, The Palace of the Lost City's unique towers with elephant tusk embellishments are a symbol of the true luxury and splendour that the hotel offers.
PRACTICAL INFO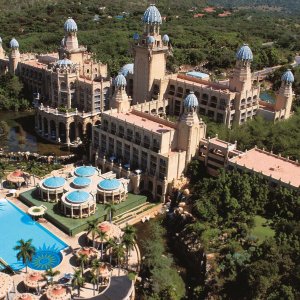 Location
Set in the North West Province, 166km north west of Johannesburg, and adjacent to South Africa's 3rd largest game park - The Pilanesberg. 1½ hours drive from the major cities of Pretoria and Johannesburg.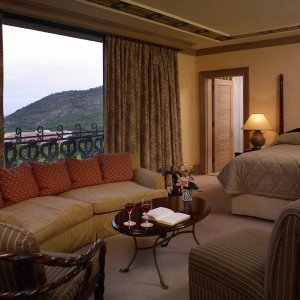 Accommodation
The Palace has a total of 338 spacious rooms decorated with a distinctly African feel. Each room has an honour bar, safe and a multi-channel TV. Other in-room amenities at the Palace include air-conditioning, ceiling fans and 24-hour in-room dining.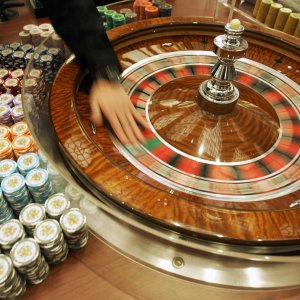 Casino
Enjoy a variety of gaming in the Sun City Casino. With a smart casual dress code, you can enjoy table games including American Roulette, a variety of Blackjack, Stud Poker and Punto Banco (Baccarat) as well as a variety of slot machines. The casino has also recently introduced Touch Bet Roulette and Video Blackjack. Slot machines are also available for higher stakes in the Slots Privé area of the casino.
The casino welcomes gamers at all levels, from experienced to novice.
BEST TIME TO EXPERIENCE
All Year Round