KarKloof Safari Spa
Pietermaritzburg, South Africa
Part of
Spa

Collection
OVERVIEW
The facilities, service and natural setting available at Karkloof Safari Spa, Wellness & Wildlife Retreat make it the ideal destination, irrespective of whether you are looking for professional conference facilities in Kwa-Zulu Natal, or the perfect honeymoon spa and lodge in South Africa, Karkloof Safari Spa has it all.
PRACTICAL INFO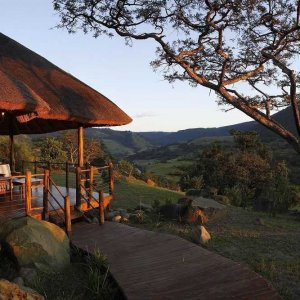 Location
Africa's largest spa and 5 star property can be found in the most tranquil and picturesque region of Kwa-Zulu Natal. The timeless Karkloof Safari Spa, Wellness and Wildlife Retreat is conveniently located less than 30km from Pietermaritzburg, within a game reserve that is home to an abundance of wild life including black and white rhino, buffalo, leopard and hippos, breath-taking waterfalls and more than 300 different species of birdlife.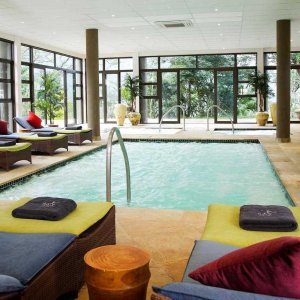 Facilities
Built to embrace the natural environment, the spa features 17 generous treatment rooms, all with wonderful views over the native bush and surrounding gardens. The eco-design incorporates natural materials, with thatch and living roofs which invite game to graze gracefully in full view. Facilities include a glass fronted four chair Hand and Foot Massage lounge, Moroccan flavoured Rassoul, Floatation Pool, Kneipp Therapy Pools, open-air Jacuzzi, Saunas , Steam rooms and Reflections lounge.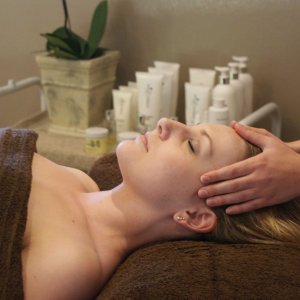 Treatments
Choose from an exotic list of natural treatments and signature spa journeys uniquely created to uplift, revitalize and recharge your body and mind. With a team of exceptionally skilled and hand-picked Thai therapists you are in the very best hands.


CONNOISSEUR'S INSIDER TIP
Enlist the services of a ranger and take a walk or cycle ride through the reserve at leisure to the base of the magnificent Karkloof Falls.