Sabyinyo Silverback Lodge
Parc National des Volcans, Rwanda
OVERVIEW
Sabyinyo Silverback Lodge is a luxurious lodge, situated in the foothills of the mighty Virungas, the chain of 15,000 feet volcanoes stretching through Rwanda, Uganda and the Democratic Republic of Congo. Superb location, only a couple of minutes walks from the headquarters of Parc National des Volcans from where clients trek on foot to see the magnificent Mountain Gorilla – perhaps one of the most dramatic, thrilling and poignant wildlife experiences possible.
PRACTICAL INFO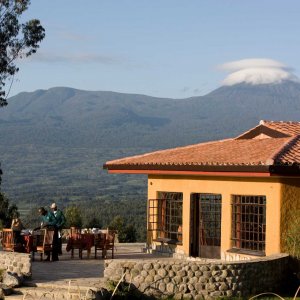 Location
The Sabyinyo Silverback Lodge is located on the northwest edge of Rwanda, in Ruhengeri, bordering the magnificent Volcanoes National Park (Parc des Volcans). Arrivals at the Kigali International Airport can expect a drive of 90 minutes to two hours to the Lodge.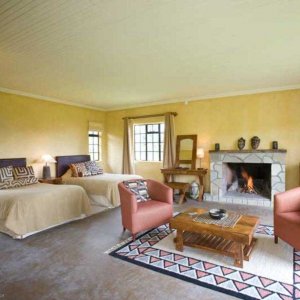 Accommodation
Accommodation consists of 5 cottages, 2 suite cottages and 1 family cottage, all en suite and equipped with dressing rooms, large beds and a cosy fireplace. The contemporary Rwandan ambience is created by stone buildings and terracotta roof tiles, situated around beautiful landscaped gardens.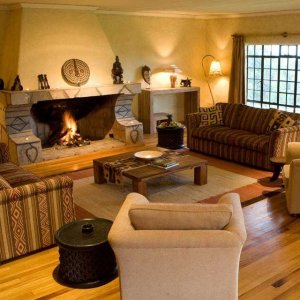 Services
Library, games rooms and community awareness centre offers advice and interesting information on gorillas. Enjoy a sundowner with the spectacular views of the Virunga Mountains. Three fireplaces in the main areas to keep warm in the chilly evenings

BEST TIME TO EXPERIENCE
From July to September, and from December to January
CONNOISSEUR'S INSIDER TIP
An additional activity is a trek to Dian Fossey's original scientific base Karisoke