Corsica, Casadelmar
Corsica, France
OVERVIEW
Smell the air on a warm summer evening in Corsica. This is an island where you can always distinguish the perfumes of the maquis, while the salty taste of the sea refreshes your spirits and makes you go deeper into true Mediterranean experience. Corsica's endless charm never fails to enchant. An island of pure, unspoilt natural beauty, its people have managed to retain its integrity, favouring the more sensitive visitor who, like them, would not compromise beauty and joie de vivre.
PRACTICAL INFO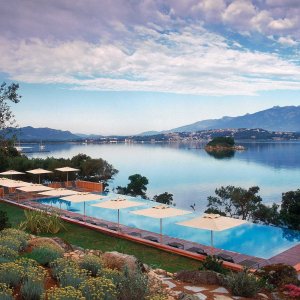 Location
On the south coast of Corsica lies the Hotel Casadelmar - a notable architectural achievement that breaks the mold with crisp lines and simple shapes.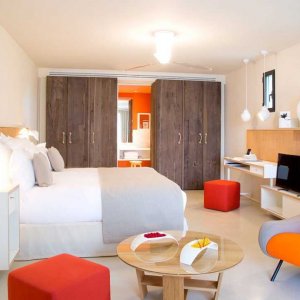 Accomodation
A perfect anticipation to the 20 rooms and suites decorated in the latest contemporary style with fuchsia, orange or violet curtains, contrasting lively fabrics and superb indoor details including chairs by Rietveld and Le Courbusier and large windows that open onto spacious, private wooden terraces. Rooms feature oversize windows, stone floors, and brightly colored fabrics that reflect both the calm and liveliness of Corsican life.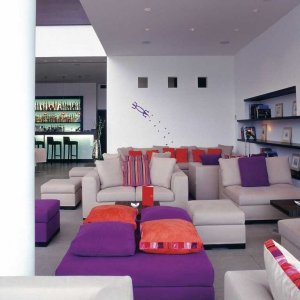 Services
Perhaps unexpected for such a small hotel, Casadelmar has its own spa and fitness center, with interiors possibly as calming as any treatment—cedar floors and black massage tables, with a view of the bay. The most exigent palates will be delighted to know that while staying at Casadelmar, they can enjoy the Michelin star gourmet cuisine of its restaurant. On a bay view terrace, the finest Italian & Mediterranean cuisine will complement an already unforgettable stay.
BEST TIME TO EXPERIENCE
From May to September