Paris, The Peninsula
Paris, France
OVERVIEW
The Peninsula Hotels makes its grand entrance into Europe with The Peninsula Paris, setting new standards in design, luxury and comfort. The latest chapter of Peninsula excellence brings an unprecedented new level of distinction to the City of Light.
PRACTICAL INFO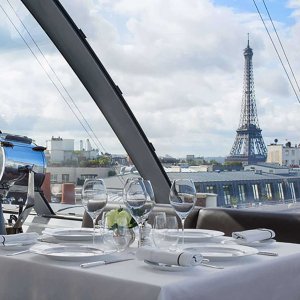 Location
Perfectly situated at 19 Avenue Kléber, just steps from the Arc de Triomphe, The Peninsula sits in the heart of Paris within walking distance of some of the world's most famous monuments, museums and luxury shopping districts. The Peninsula Paris is located in a late 19th century classic Haussmanian building, which first opened as one of Paris's most luxurious "grands hotels" in 1908. Steeped in history, the property has been meticulously restored and discreetly modernised with the ultimate in 21st century convenience.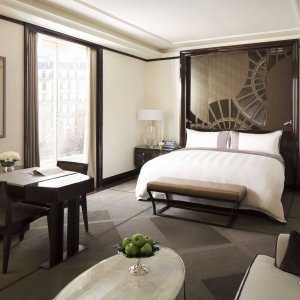 Accomodation
The 200 rooms, including 34 suites, are among the largest in Paris. Five of the suites come with their own rooftop garden. Bathrooms clad in marble offer mood lights and television screens by the bath. There is a generously sized rain shower and amenities by Oscar de la Renta. Bedrooms are in a palette of soft grey and creams, in silk and leather and light and dark woods. Chairs and ottomans come from Rosello; sofas and bedframes are from Laval; carpets are courtesy of Tai Ping. Each of the rooms allows guests to make free phone calls anywhere in the world and is fitted with a printer, coffee machine, a nail polish-dryer and a tablet centralising all functions from dimming lights to ordering breakfast.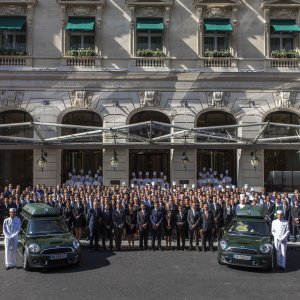 Services
Dining options are extensive. Jean-Edern Hurstel, something of a celebrity in France following his appearance as a competitor on a MasterChef-style cooking programme, is the surprise executive chef appointment. He'll oversee operations at eateries including Cantonese restaurant LiLi and L'Oiseau Blanc rooftop restaurant, which overs 360-degree views of the city. Expectations are high for the spa, which features a 22-metre indoor pool and the expected panoply of specialist and signature treatments. There is also a fleet of BMWs, Mini Coopers and two Rolls-Royces to take holidaymakers around the city. And there are 600 staff on hand, including masseuses and cigar connoisseurs, to cater to every whim of its guests.








BEST TIME TO EXPERIENCE
All year round