Amanoi
Phan Rang City, Vietnam
OVERVIEW
Amanresorts makes its debut in Vietnam with a contemporary beachside resort alongside a full-service Aman Spa. Named for the Sanskrit-derived word for 'peace' and noi meaning 'place', Amanoi is a tranquil retreat situated on a beautiful white-sand beach overlooking spectacular Vinh Hy Bay.
PRACTICAL INFO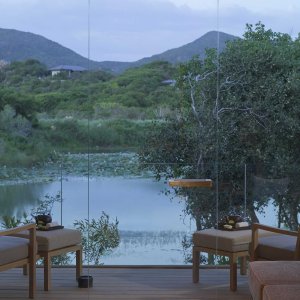 Location
It is on the dramatic coastline of this National Park – one of the country's largest natural conservation sites – that Amanoi is situated.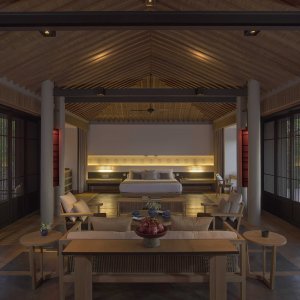 Accommodation
Guest accommodation includes 31 Pavilions, a number with private swimming pools, and five Aman Villas, all positioned on the hillside with impressive views. The design of the Pavilions and Aman Villas fuses contemporary elegance with traditional Vietnamese architectural styles. Views are either of Nui Chua National Park, the lake on the property, or Vinh Hy Bay and the East Sea. Pavilions are identical in layout and design, and each offers a combined living and sleeping area, as well as a timber sundeck with sun loungers.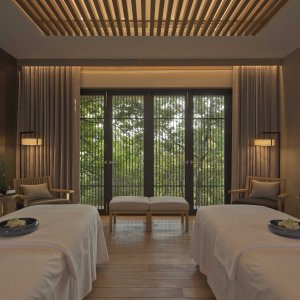 services
Amanoi's extensive Aman Spa is a destination unto itself, providing a serene setting for relaxation and rejuvenation. Set beside a lotus-filled lake, it enjoys a prime position on the property, surrounded by the National Park's rolling hills. Facilities include five double treatment rooms, all with unique double bathtubs, private dressing areas and showers; two hydrotherapy suites; hand & foot therapy rooms; and a hair & finishing salon where manicures and pedicures can be enjoyed.
BEST TIME TO EXPERIENCE
From December to April