Song Saa Private Island, Cambodia
Sihanoukville, Cambodia
Part of
Private Islands

Collection
OVERVIEW
In Cambodia's untouched Koh Rong Archipelago, two pristine islands lie side by side. They are known locally as Song Saa – Khmer for 'The Sweethearts'. Song Saa Private Island is as seductive as the name implies. Think intimate. Think luxurious.
PRACTICAL INFO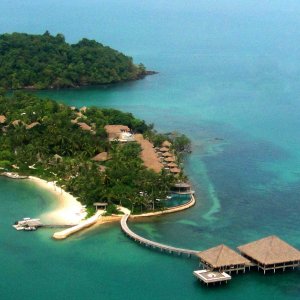 Location
Served with daily direct flights from Siem Reap and its Angkor temples, the Cambodian south coast is no longer a remote destination. Fly to a pristine and private paradise from Angkor (1 hour flight) and experience absolute isolation in the middle of the Gulf of Thailand.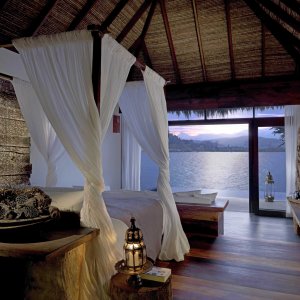 Accommodation
The resort features 27 jungle, overwater and ocean view villas, enjoying expansive terraces — all with private swimming pools. Constructed using recycled materials from the local region and designed with state-of-the-art sustainable building practices, Song Saa Private Island's natural finishes and traditional aesthetic ensure the resort blends seamlessly into its surrounds and lives up to its ethos, 'luxury that treads lightly'.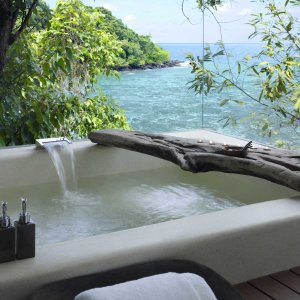 services
The Song Saa Sanctuaries provide a truly world-class spa offering, boasting regenerative sites, outdoor salas and discreet treatment villas nestled in the serenity of the rainforest and along the ocean shore. At the resort's heart is a world-class restaurant and lounge, spectacularly positioned just off the island's shoreline with 360-degree ocean views. A short stroll on the boardwalk will leave you perfectly positioned to take in dramatic sunsets, seascapes and starry nights
BEST TIME TO EXPERIENCE
From October to March