North Island, Seychelles
North Island, Seychelles
Part of
Private Islands

Collection
OVERVIEW
North Island is a place that unashamedly aims at providing the very best in privacy, location, accommodation, services, facilities and experience, yet has restored its environment to a place of verdant plenty.
PRACTICAL INFO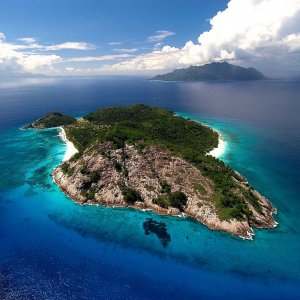 Location
Ile Du Nord (North Island) is part of the Farquhar group of islands in the Seychelles. Fly into Seychelles International Airport on the larger, neighboring island of Mahé. From there you'll take a 15-minute helicopter ride to North Island.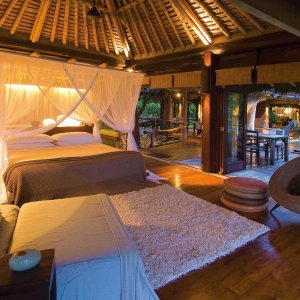 Accommodation
Each of the eleven guest villas, lovingly handcrafted with natural woods, local stone and thatch, has a luxuriously spacious master bedroom, writing and dressing area. The huge en suite bathroom has a sunken marble bath and an outside shower for alfresco bathing. Air-conditioning is fitted but for most guests the refreshing ocean breeze is more appealing. If you are travelling as a family, the lounge can be converted into a second bedroom. Your Villa Master will be on hand to prepare private meals from the small kitchen-area, leading from the expansive sun-deck and private plunge pool.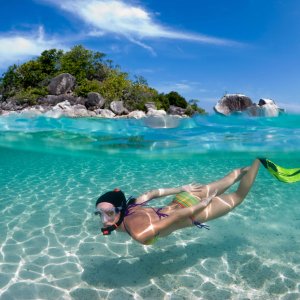 Services
On land or in water, the choices on North Island are many and varied. Cool forest trails and mountain biking create an air of tropical exploration, snorkelling or diving in the warm seas reveal a world of marine wonder, sea kayaking or fishing expeditions thrill the active, while boating to other islands satisfies the adventurous. An evening cruise complete with an Indian Ocean sunset is the perfect way to finish the day.
BEST TIME TO EXPERIENCE
March - November
CONNOISSEUR'S INSIDER TIP
Have a personal holistic treatment designed for you to rejuvenate your mind body and soul in the most beautiful surroundings at the North Island Spa.