Raffles Praslin, Seychelles
Praslin Island, Seychelles
OVERVIEW
Enshrouded in blissful privacy, Raffles Praslin lies within lush greenery, breathtaking sandy beach Anse Tamaka and crystal clear waters of Indian Ocean. Oasis of calm and comfort, the resort creates real heaven for its guests.
PRACTICAL INFO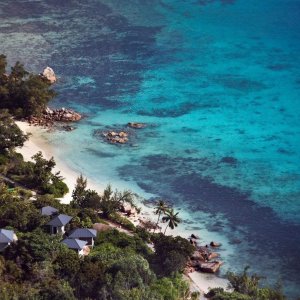 Location
Raffles Praslin is located on Praslin, second largest island in Seychelles, a 15-minute flight or 1 hour ferry trip away from Mahe Island, or 30-minute drive from Praslin Island Airport.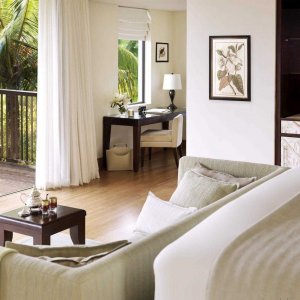 Accommodation
The resort features 86 villas including one and two-bedroom villa suites, each with private plunge pool, and outdoor pavilion, to ingest breathtaking views of the ocean. Every detail is magnificently designed, offering an extraordinary experience and one of a kind lifestyle of an elevated scale of luxury.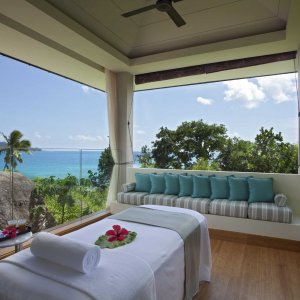 Services
Whether it's under the stars, on the roof top or in-villa dining, Raffles Praslin's restaurants offer a diverse collection of culinary experiences, led by Executive Chef Chris Meredith. Different indoor and outdoor activities can be organised by a dedicated concierge service, after which you can relax in Raffles Spa. Set high above the water, surrounded by tropical gardens, it takes you to a journey of pure indulgence and relaxation.
BEST TIME TO EXPERIENCE
From March to November
CONNOISSEUR'S INSIDER TIP
Don't miss massage under the stars in your villa or on board a yacht.