St. Regis Mauritius Villa
Le Morne, Mauritius
OVERVIEW
The St. Regis Mauritius Villa is the pinnacle of privacy and indulgence in Mauritius, the largest beachfront villa on the island.
PRACTICAL INFO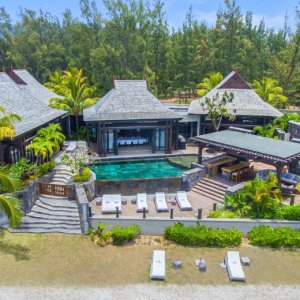 Location
The St. Regis Mauritius Villa is situated on the southwestern side of the island, beneath grandiose Le Morne mountain and with a breathtaking view of the Indian Ocean. It is is a mere 50 kilometers from Mauritius International Airport. The St. Regis Mauritius Villa is located directly on white sands with direct access to a 143-metre beach frontage.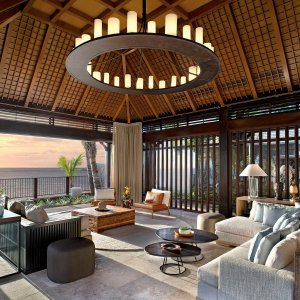 Accommodation
Designed for pure indulgence and covering over 1600 sqm, St. Regis Mauritius Villa is a 4 bedroom stylish masterpiece. Each bedroom is a kingdom of its own with a living room and separate sound system. Three of them have plunge pools. There is a dining room seating 12, a formal lounge that opens wide to the ocean views, and an informal lounge with games consoles for kids. Or feeling more serious, head to the office with computer, printer and scanner.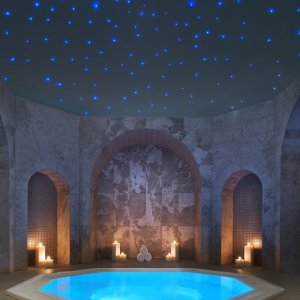 Services
Timber deck with infinity pool and 3 plunge pools. Bar, kitchen, formal lounge & dining for 12. The study, gym, spa, steam room. Two garden bathrooms. 143m beachfront. 24hr private Butler and in-house chef. Watch the sunset with a glass of bubbly by your infinity pool, with its separate kids' area, Jacuzzi, bar and vast sofa.
BEST TIME TO EXPERIENCE
From May to December