Shangri La Le Touessrok, Mauritius
Trou d'Eau Douce Bay, Mauritius
Part of
Golf Resorts

Collection
OVERVIEW
This majestic resort lies on a beautiful stretch of sandy coast. Out in the lagoon are two beautiful islands; Ilot Mangénie and Ile aux Cerfs , home to the resort's Le Touessrok 18-hole championship golf course, one of the best in Mauritius.
PRACTICAL INFO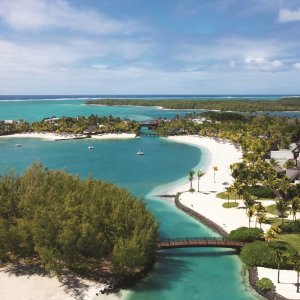 Location
Located along the white sand, palm-fringed beach of Trou d'Eau Douce Bay, Shangri La's Le Touessrok is set in a tropical garden. SSR International Airport is within 50 minutes' drive.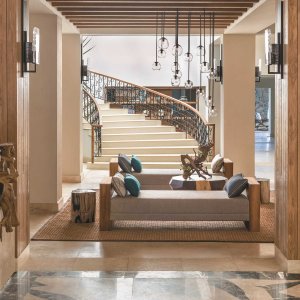 Accommodation
The main resort area spreads out in two wings - The Hibiscus Wing and the Coral Wing with Rooms and Junior Suites. If you are looking for the most contemporary styled room, step over the footbridge to Frangipani Island. Here you will find designer Suites with cool colours, plasma TVs, butler service and beautiful ocean views. For the utmost privacy and luxury, private three-bedroom Villas are located at the end of Hibiscus Beach. Each spacious Villa comes with a chef and personal manager to look after your every need.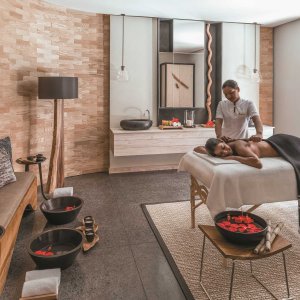 Golf & Services
One of the most spectacular golf courses in Mauritius, the 18-Hole Championship Le Touessrok Golf Course is across the water from the resort mainland on its own beautiful island, Ile aux Cerfs. Le Touessrok Golf Course also offers refreshments, golf carts, an Academy, professional equipment, a boutique, an extraordinarily elegant Clubhouse and an authentic and inviting Mauritian restaurant with exceptional panoramic views of the course. Set within a secluded area of the resort that is enclosed by luscious, verdant tropical vegetation, CHI, The Spa offers 8 treatment rooms.
BEST TIME TO EXPERIENCE
From May to December