Dubai, Armani Hotel
Dubai, United Arab Emirates
Part of
Boutique & Design Hotels

Collection
OVERVIEW
Armani Hotel Dubai promises a home-away-from-home experience in line with the Stay with Armani philosophy. The Armani approach goes beyond visual aesthetics, offering unparalleled levels of service based around our signature lifestyle concept.
PRACTICAL INFO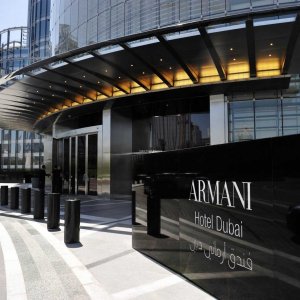 Location
The first Armani Hotel and Residences is located within Emaar's iconic Burj Khalifa Tower, and is a 5-minute walk from Dubai Mall.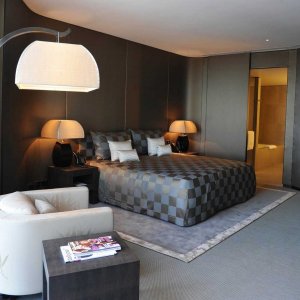 Accommodation
Private residences - personally designed by Giorgio Armani, these exclusive residencies are a reflection of his personal approach to elegance and unique style philosophy. Armani's seamless, understated style is cleverly combined to maximize on space and showcase furnishings by focusing on the compatibility of materials, form and lighting within a superb, softly luminous setting.
Gulf view rooms - facing the Arabian Gulf and also providing spectacular city views the suite features a distinctive circular entrance hall with stylish powder room and a storage closet.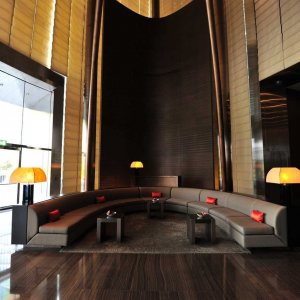 Services
Armani Hotel Dubai features 11 restaurants and lounges, including Armani/Ristorante which will be recognized as one of the best restaurants in the city thanks to stylish service, classic and authentic Italian cuisine. Other restaurants feature Japanese, Mediterranean, and Indian cuisine. Armani/Prive, VIP nightclub, will host the most exciting nights in Dubai.
Armani/SPA offers a fully tailored sensory experience to suit the needs of every individual. Armani/SPA Classic fitness membership includes unlimited access to Gym, Sequential Thermal Bath and outdoor pool.
BEST TIME TO EXPERIENCE
From October to April
CONNOISSEUR'S INSIDER TIP
Grab a portable lunch from the hotel's sleek Italian restaurant, Armani/Peck, and picnic in style on a yacht cruise (arranged by the concierge) along the Persian Gulf.