Gstaad, The Alpina
Switzerland, Gstaad
OVERVIEW
The Alpina Gstaad invites you to visit a discreet and elegant hotel committed to your delight and well-being, where those who embrace life's fast pace can find the space to slow down, savor refined wine and gastronomy, focus on wellness and rejuvenation, be closer to Swiss alpine nature and activities, and build memories of a unique valley filled with warmth, spirit, and charm.
PRACTICAL INFO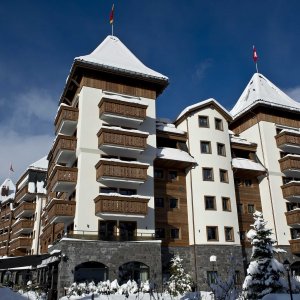 Location
The Alpina Gstaad is located in the resort town of Gstaad, Switzerland. The area is home to world-class skiing, luxury shopping, and fine dining. For those driving, on-site valet and self-parking are both complimentary. The hotel is also accessible via taxi or SBB train.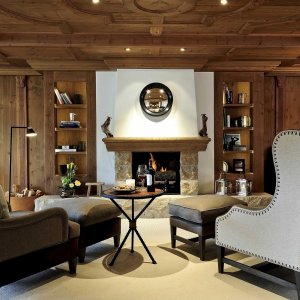 Accommodation
The Alpina Gstaad is the first completely new five-star hotel in Gstaad to open in this traditional Swiss village for more than a century - a stately address built in the local style with fresh and modern textures layered upon antique woods. It is a place where authenticity meets Swiss luxury, our commitment to the true Gstaad showing in every turn of the chisel, in the hewing of stone, wood carving and authentic leatherwork by local craftsmen. This sense of place includes spectacular mountain views from our 56 rooms and suites.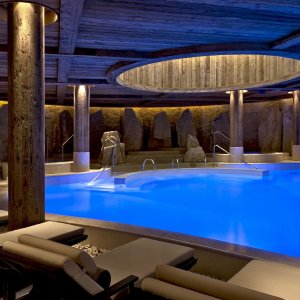 Services
The Alpina Gstaad Hotel houses a Six Senses Spa which offers a luxurious sanctuary for the hotel guests, residents and locals with its world-renowned treatments, specialist practitioners and peaceful ambience. Guest can enjoy use of both indoor and outdoor swimming pools and the year-round attractions and Alpine activities of the Bernese Oberland. All the restaurants share a single floor of the hotel with floor-to-ceiling glass doors flowing onto an outdoor terrace. The terrace has fire-pits burning on winter days and summer nights, and is surrounded by our Jean Mus-designed garden and the Alpine peaks.
BEST TIME TO EXPERIENCE
From December to April
CONNOISSEUR'S INSIDER TIP
The two-story Panorama Suite has its own private spa with outdoor Jacuzzi and fireplace.