Zermatt, CERVO Mountain Boutique Resort
Zermatt, Switzerland
OVERVIEW
A timber-framed sanctuary nestled on the slopes above Zermatt, Switzerland's most iconic alpine resort, CERVO Mountain Boutique Resort is a place where guests can ski right up to the entrance—a small, almost private doorway that oozes exclusivity—with the majestic Matterhorn looming large on the horizon.
PRACTICAL INFO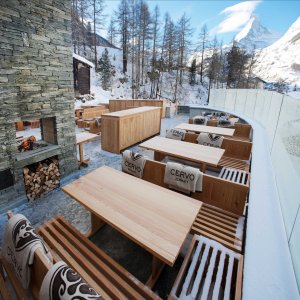 Location
Located some 100 metres above Zermatt near a forest, the CERVO Mountain Boutique Resort overlooks the town as well as the spectacular Matterhorn. Up here one can truly enjoy the beauty and peace of the alpine surroundings. At the same time the CERVO is very easily accessible to the town centre as it`s about 10 minutes walking distance via an elevator.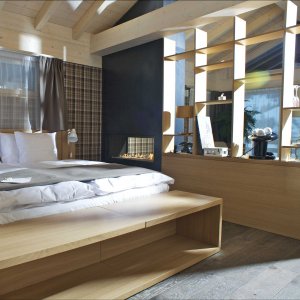 Accomodation
It is a lifestyle hotel consisting of 7 chalets. The main chalet is converted into the main building of the resort and an additional 6 chalets were built around it hosting 35 spacious hotel rooms and suites in total. All the chalets feature a private spa area which includes a sauna, steam room, outdoor whirlpool, massage showers, bucket shower, Kneipp-basin, massage room, resting room and a terrace overlooking the Matterhorn.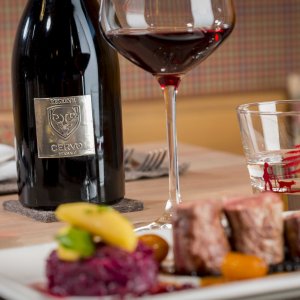 Services
The CERVO Restaurant has cosy dining rooms as well as a sunny terrace with a stunning view of the Matterhorn. Down the stairs in the Bar I Lounge or at the outdoor Après-Ski bar you can enjoy a refreshing drink or an authentic local wine to end off an action-packed day.
BEST TIME TO EXPERIENCE
From December to April