Bodrum, Jumeirah Bodrum Palace
Bodrum, Turkey
OVERVIEW
Set along the spectacular Bodrum coast with the azure beauty of the Aegean Sea as its outlook, Jumeirah Bodrum Palace complements extraordinary natural beauty with inspiring luxury and unrivaled service.
PRACTICAL INFO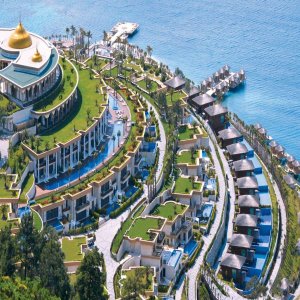 Location
The property covers 110,000sqm and includes a wide range of restaurants, lounges and bars, 57 swimming pools with the majority assigned to private villas. Set along the spectacular Bodrum coast with the Aegean Sea as its outlook, Jumeirah Bodrum Palace, nestled in the natural beauty of Zeytinlikahve Cove is approximately 10 minutes from Bodrum city centre, and 20 minutes from Bodrum International Airport.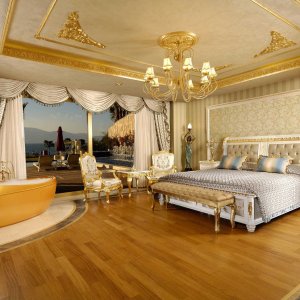 Accommodation
The extravagantly designed hotel consists of 135 rooms made up of generous suites, luxuriously appointed villas and a six-bedroom Palace. All are custom designed to ensure utmost comfort, with only the finest interiors and superior finishes, along with impressive terraces from which to appreciate the breathtaking surroundings. While the premium suite boasts of marble accents in its bathroom with a whirlpool tub, the Royal villa, comfortable for 10 guests, ensures exclusivity with indoor and outdoor pools and a Turkish Hammam. While these are a part of the hotel's main building, the floating houses, called Maldivian villas, have the luxury of an infinity pool, private butler and private cabanas.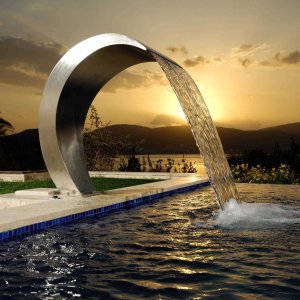 Services
A 1.2 kilometres stretch of idyllic Bodrum coastline is reserved for the exclusive use of the guests of Jumeirah Bodrum Palace. Living up to its promise of offering unmatched rejuvenation, the luxury hotel presents the signature Talise Spa which owns 12 exclusive treatment rooms and a couple-spa suite, with a range of luxury hammam services. You can indulge in the daily dose of gymming at the hotel's fully equipped fitness centre that also takes care of your children at the Kids Castle play-centre.Talking of fine-dining, the hotel has the best restaurants in local cuisinebut you can enjoy other cuisines like Asian, Lebanese and Italian. With eight restaurants, a boulangerie, a pub and hookah spot, the hotel ensures you feel at home.
BEST TIME TO EXPERIENCE
From April to October