Douro Valley, Six Senses
Douro Valley, Portugal
OVERVIEW
Six Senses Douro Valley is a superbly renovated 19th-century manor house set high on a hill overlooking the vine covered rolling hills of the Douro Valley and the river below. A spa, a selection of rooms, suites and villas, restaurants, wine library, tapas bar, heated swimming pools and tennis court are but a few of the many wonderful things to experience.
PRACTICAL INFO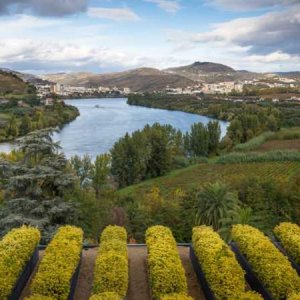 Location
Located in the beautiful UNESCO World Heritage-listed Douro Valley, Six Senses Douro Valley is touched with the romance of 19th century architecture wedded to contemporary interiors reflecting the inimitable Six Senses style. Golden by name – Douro – the sun-kissed valley is also golden by nature, with amber hued vine-filled terraces and the River Douro winding its lazy way to the Atlantic Coast and passing though the oldest wine-producing region in the world. With the River Douro winding its lazy way through the oldest wine-producing region in the world, this serene setting is 88 miles (142 kilometers) from Porto International Airport.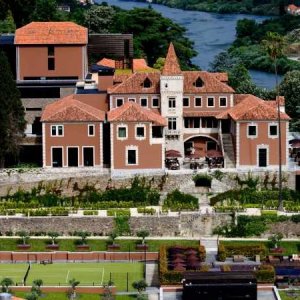 Accommodation
Six Senses Douro Valley has 57 guest accommodations, which range from Quinta Superior, Quinta Deluxe and Quinta River rooms, to spacious suites and villas with one, two and three bedrooms. Completely renovated, the décor is a triumph of combining Six Senses natural style with traditional highlights from a past era. Views over the vineyards are sights to be enjoyed from bedroom terraces or from the numerous panoramic windows.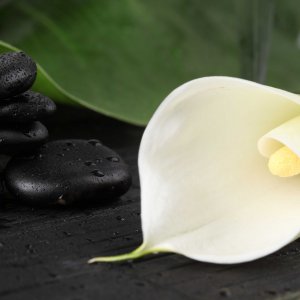 Services
A very generously proportioned Six Senses Spa comprises 10 treatment rooms, a heated indoor pool with water jets, a heated outdoor pool and refreshment bar, plus a gym with the latest exercise equipment and professional guidance. It provides the Six Senses specialty treatments and multi-day programs. There is a range of locally-inspired therapies, which also include some which are grape and wine based. The heart of the resort is the Wine Library & Terrace, a pre-dining rendez-vous with a tempting selection of local tapas items and self-service wine tasting ideal for learning, imbibing and celebrating.
BEST TIME TO EXPERIENCE
From April to September
CONNOISSEUR'S INSIDER TIP
Partake in a variety of wine making activities including wine and dine river cruises,interactive oenology courses, visits to nearby wineries where you will meet the winemakers plus the opportunity to be a winemaker for the day.