Sveti Stefan, Villa Geba
Sveti Stefan, Montenegro
OVERVIEW
Villa Geba is a contemporary hideaway on the most exclusive peninsula on the Adriatic Sea - Sveti Stefan. It's unique style, luxurious amenities and superb attention to detail make Villa Geba an exquisite summer location.
PRACTICAL INFO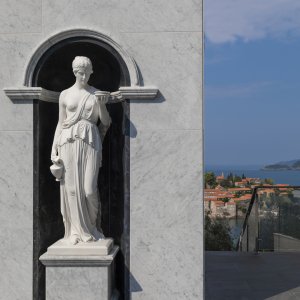 Location
Villa Geba is nestled in the most beautiful Mediterranean location, between the blue sky and the wild landscape. Peninsula Sveti Stefan is considered the most prestigious part of Montenegro and it was voted as one of the 50 most beautiful places in the world by National Geographic. The Villa is a 30-minute drive from Tivat Airport and just over an hour's drive away from Podgorica Airport. Dubrovnik Airport in Cilipi, Croatia, is a 2.5-hour drive away.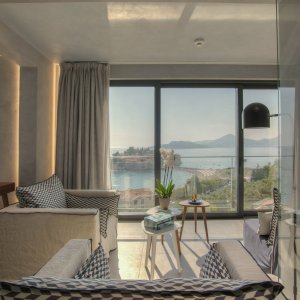 Accommodation
Villa Geboffers only eight luxury and individually designed contemporary suites. Stylish design and contemporary details don't interrupt its feel-like-home vibe. Each suite has been designed as its own little world, with bespoke decoration and fabulous modern utilities. Each suite features a fully equipped kitchen, thus giving you full autonomy. Nearly all of the suites feature terraces to let you truly appreciate the view.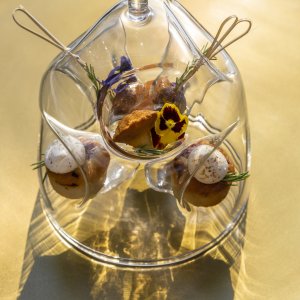 Services
The MUSE is the hotel's celebrated restaurant and bar, with a Parisian bistro inspired atmosphere and menu. Elegant décor and an exceptional collection of wines complement the refined cuisine. Relaxing time awaits at the Geba's luxurious spa but you can enjoy in-suite massages too. For those who want to take the day off the beach, the Vilaa offers private swimming pool.
BEST TIME TO EXPERIENCE
From June to September