Lustica Bay, The Chedi
Lustica Bay, Montenegro
OVERVIEW
Part of the first-ever greenfield project in Montenegro, The Chedi Lustica Bay is an experience on its own. The Chedi has a prestigious location in this newly built city. Style and amenities which are known for Chedi hotels are represented here in all of their glory.
PRACTICAL INFO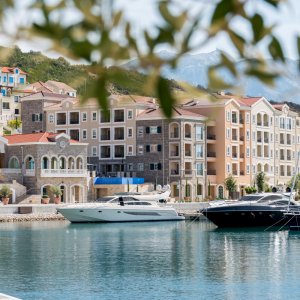 Location
Situated between the emerald seawater and the mountainous area, at the entrance to the UNESCO World Heritage Site of Boka, The Chedi Hotel is only 12km from Tivat Airport. You can easily reach nearby towns such as Radovici, Herceg Novi or Dubrovnik by car or boat. Lustica Bay area is surrounded by famous must-see locations such as Blue Grotto or Mamula island and many authentic fisherman villages.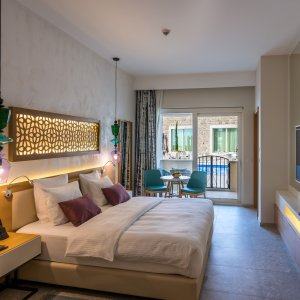 Accommodation
The Chedi Hotel has 45 rooms and 5 suites, and 61 condominiums including 4 suites and a penthouse, making it one of the largest luxury hotels in this area. Each room is dressed in soft tones with high-quality furnishings with exceptional views of the mountains or the sea. Floor-to-ceiling windows provide maximizes natural light and large balconies are perfect for enjoying the first-morning coffee, There is the underfloor heating in luxurious bathrooms with a Hansgrohe, high-powdered rain shower and Laufen bathtub positioned to soak up sea views from the window.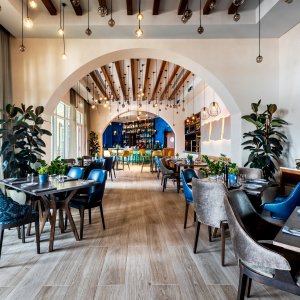 Services
Three restaurants and four bars offer food ranging from simplistic flavors to complex blends of ingredients. The Spot Restaurant, situated on the marina promenade, is a casual, walk-in alternative with an Asian- inspired menu. The onsite wellness center with an indoor pool, a private beach, and a heated outdoor infinity pool are luxurious places to relax and unwind. Lustica Bay is the place of the first 18-hole golf course in Montenegro designed by Gary Player, which will open in phases and should be completed in 2021. The hotel offers transfers to and from the hotel, as well as boat and yacht rentals.
BEST TIME TO EXPERIENCE
From June to September