Rovinj, Grand Park Hotel Rovinj
Rovinj, Croatia
OVERVIEW
Among the pine trees and lush greenery lies Grand Park Hotel Rovinj, a member of Leading Hotels of the World, designed in such a way that no matter where you stand in the hotel you will feel you're at the park overlooking the seaside.
PRACTICAL INFO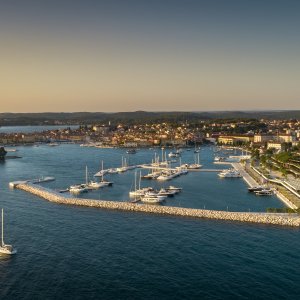 Location
Grand Park Hotel Rovinj is located in the southern part of the Rovinj Riviera, a short walk from the city center. The hotel offers a wonderful view of the picturesque old town, the island of Sv. Katarina and the marina on one side and on the other side there is a view of the fragrant pine forest. The closest airport is Pula just 30 min away.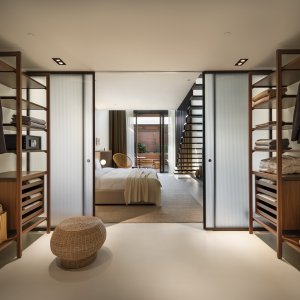 Accommodation
Earthy tones and colors prevail in the rooms adding to the "in tune with nature" atmosphere. Each room and suite is equipped with a travel diary and an instant photo camera so you can create and save your summer memories in Istria. All rooms and suites have a balcony or terrace, bathroom with tub or shower, hair dryer, safe, air conditioning, telephone, satellite TV, WiFi, coffee maker, mini - bar.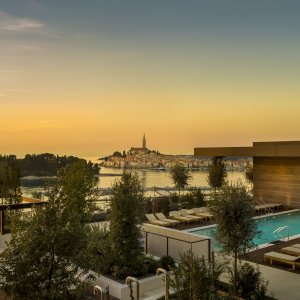 Services
You can enjoy six restaurants and bars, including the signature restaurant Cap Aureo. Not to be missed is the Albaro Wellness & Spa that reveals the secrets of Istrian wellness. Occupying 3,800 square meters, it is the biggest center of its kind in Istria. It extends over two floors of the hotel, with indoor and outdoor areas, including three outdoor pools located on the top floor of the hotel featuring stunning views.
BEST TIME TO EXPERIENCE
From May to October