Crete, Villa Clymene
Crete, Greece
OVERVIEW
Between sea and the sky there is a beautiful island Crete and the amazing villa Clymene spreaded on three floors. The astonishing view from its terraces bring you tranquility and cosiness.
PRACTICAL INFO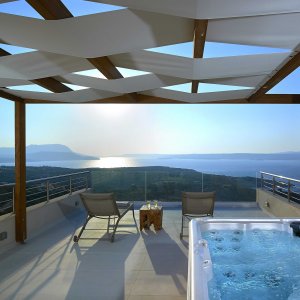 Location
The Clymene villa enjoy all the privileges of a hilltop location such as spectacular views, dramatic sunsets and cool mountain breezes. Nearest village is just 300 meteres from the villa. The closest beach is Koutalas which is 1,5 kilometers away. Chania International Airport is 36 kilometers from the villa.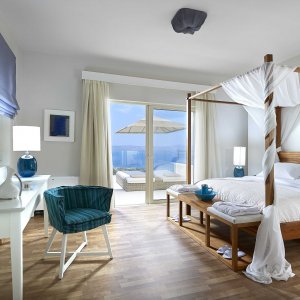 Accommodation
Clymene villa consists of three levels and it extends over 220 m2. In front of the villa is a private swimming pool with a children's pool. The ground floor has fully equipped kitchen and dining area with a large living room. There's a queen size bedroom with bathroom on this floor. Two bedrooms each with own terrace are located on the first floor. Take the elevator to the top floor suite and enjoy maximum privacy, panoramic views, private balcony and access to the largest terrace with outdoor jacuzzi/hot tub.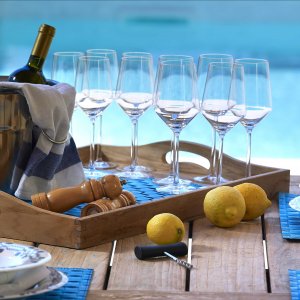 Services
Laundry room is located on the ground floor. Daily housekeeping and concierge are at your disposal. Satellite LED TV is available in each room and Wi-Fi is provided. Music system with dock station is especially enjoyable on relaxing evenings.
BEST TIME TO EXPERIENCE
From May to October