Peloponnese, Amanzo'e
Peloponnese, Greece
OVERVIEW
The gods on Mount Olympus might well trade their celestial digs for a stay at Amanzo'e. This hilltop resort, situated on the sunny Peloponnese peninsula and surrounded by olive groves, comprises 38 contemporary pavilions scattered on different levels for maximum privacy and mesmerizing views. Each freestanding structure, accessed through the central, stone-walled courtyard, features its own swimming pool and terrace with shady pergola.
PRACTICAL INFO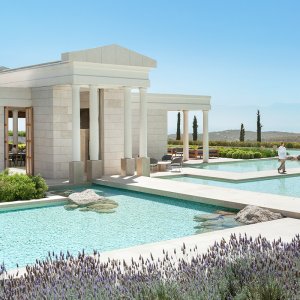 Location
Amanzoe is just a 10-minute drive from the tavernas and bustle of Porto Heli. From here, a short boat ride takes one to the vibrant and historic island of Spetses.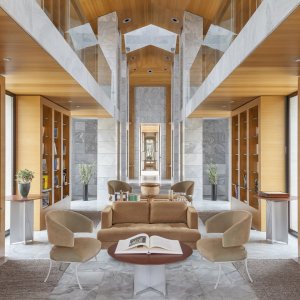 Accommodation
Every one of Amanzoe's 38 guest pavilions has its own private swimming pool, ranging in length from six to 12 metres. The pavilions are divided into four categories depending on location. The free-standing pavilions are arranged on different levels to maximise privacy and the breathtaking views over the Aegean. Surrounded by olive groves, Amanzoe's Aman Villa plots are situated adjacent to the resort and offer spectacular views of the Aegean Sea. Residences with private swimming pools and up to five bedrooms are planned.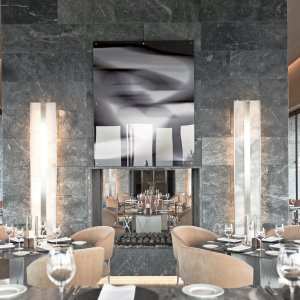 services
Designed as a peaceful sanctuary, the Aman Spa at Amanzoe offers massages, facials, scrubs and wraps, as well as seasonal spa journeys. The holistic healing philosophy of Greek medicine states that man is essentially a product of the natural environment, and that good health is found when living in harmony with nature. Amanzoe offers various options for fitness and recreation including a Pilates studio, a yoga pavilion overlooking the surrounding hills, a fully-equipped gym and two outdoor tennis courts which can be floodlit for night-time play.
BEST TIME TO EXPERIENCE
From May to September