Mykonos, Utopia Resort
Mykonos, Greece
OVERVIEW
The Myconian Utopia Resort is the new crown jewel of the Myconian Collection of luxury hotels, resorts and villas and a proud member of Relais & Chateaux. Combining the breathtaking magnificence of unspoiled nature with the sophistication of contemporary design, Utopia stands out as the pinnacle of exclusive, tailor-made hospitality on the island of Mykonos.
PRACTICAL INFO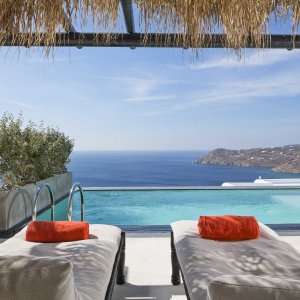 Location
Overlooking the deep blue waters of the Aegean Sea from its commanding position 100 meters above famed Elia Beach in Mykonos. From Mykonos city 12km, and from the airport 10 km.
Accommodation
Signature, Heavenly and Majestic Retreats, all luxurious guestrooms with a generous living space and a private fully furnished terrace offering panoramic sea views of Elia Beach in Mykonos. Mykonian Utopia Villas with 2 and 5 Bedrooms featuring spacious accommodations and luxury amenities.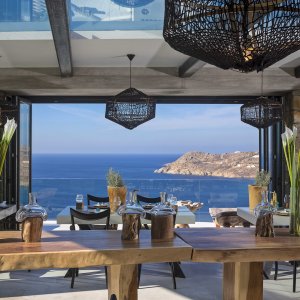 Services
The Myconian Utopia Resort features impeccable facilities, exceptional personalized services, gourmet dining options and rejuvenating thalasso spa treatments, making it a dream-like holiday destination and a genuine sanctuary for the senses.
BEST TIME TO EXPERIENCE
From May to October