Kos, Casa Cook Kos
Kos, Greece
OVERVIEW
The Casa Cook Kos is a unique hotel concept for the modern traveler who has high standards of comfort and an eye for great design. The hotel is a paradise sanctuary for lovers of laid-back living lifestyle and warm Greek sea.
PRACTICAL INFO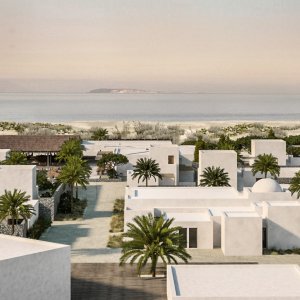 Location
The Casa Cook Kos is located on the northern shore of Kos island in the seaside town of Marmari, where the sweeping valley meets a long sandy beach.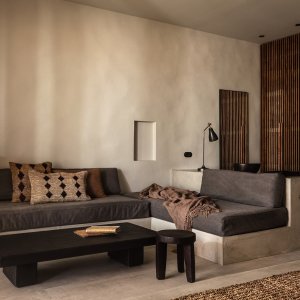 Accommodation
The rooms and suites are grouped around courtyards and gardens with shared and private pools that create a unique experience. The contemporary bohemian design feels personal and is a true escape from the ordinary. The rooms are designed to be sanctuaries of style and comfort boasting COCO-MAT mattresses, rain showers, mini-bars, free WiFi and air conditioning, all dressed in a minimalistic style.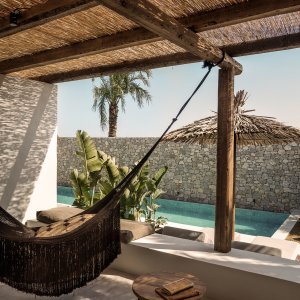 Services
The paréa inspires Casa Cook Beach Club – a Greek word roughly translated as a get-together with friends – this part of the hotel is the home of the bar, lounge, restaurant and main pool. As a lifestyle boutique hotel, shared spaces are a part of the Casa Cook experience, an idea of a space where like-minded people can connect and live up life together. The restaurant uses ingredients grown at the neighboring farm and serves fresh and light meals. You can also relish in paddle boarding, horse riding on the beach and yoga classes on the terrace. The hotel has a state-of-the-art gym, indoor pool and spa where guests can enjoy a sauna, hammam and massages and beauty treatments using local herbs and natural products.
BEST TIME TO EXPERIENCE
From May till October