Essque Zalu Zanzibar
Zanzibar
OVERVIEW
Tucked into a natural cove overlooking the dazzling Indian Ocean, Essque Zalu Zanzibar is a relaxing and spacious resort on the north-east coast of Zanzibar and is as ideal for honeymooners as it is for families. From shimmering swimming pools to the crystal clear sea, Essque Zalu Zanzibar is a dreamy paradise.
PRACTICAL INFO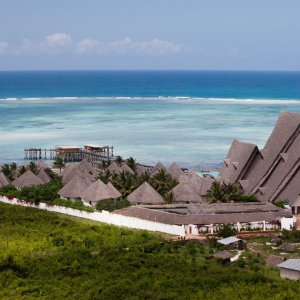 Location
Essque Zalu Zanzibar is nestled in a natural cover
on the North East coast, over looking the Indian Ocean. It combines contemporary luxury with a real sense of place. This boutique hotel has the turquoise waters of the Indian Ocean to one side and lush green forest to the other, and there is just a hint of spice in the warm and fragrant tropical air.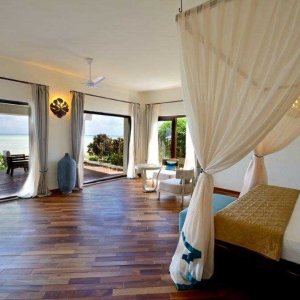 Accomodation
You can hoose from 40 suites or one of the nine expansive villas, all with picturesque views over the lush tropical garden or the turquoise blue ocean. Ensconce yourself in luxurious-styled spaces crafted from local materials, adorned with native artwork and housed under a traditional pitched Makuti roof. All 9 villas have their private pool, in room dining and massage, kitchen facilities and terrace or balcony.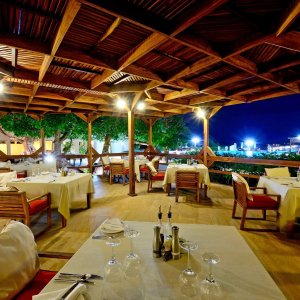 Services
Relax with a cocktail or delicious meal, or treat yourself to a decadent spa treatment at this Zanzibar boutique hotel. Personalised - private guides & butlers are there to tailor your stay. Enjoy phenomenal cuisine - 3 fantastic restaurants, spa, yoga & gym facilities, take a tour at the gallery displaying local artwork, explore the local marine life in scuba diving or snorkelling or try out the watersport activities.
BEST TIME TO EXPERIENCE
July to October and December to March
CONNOISSEUR'S INSIDER TIP
The island has become a hot spot for kitesurfing — an extreme water sport that's big news at the Essque Zalu.