Mallorca, St. Regis Mardavall
Mallorca, Spain
OVERVIEW
When a natural masterpiece meets an architectural masterpiece, the two combine to create something trulyunique. The breathtaking Serra de Tramuntana Mountains and the azure-blue sea create the stylish backdrop for this luxury hotel in Majorca. Our spa resort charms guests with its subtle elegance and service. Enjoy an unforgettable stay with the St. Regis butler service. From distinguished golf courses and a most sophisticated spa to exhilarating gourmet dining and the foremost collection of modern Mallorcan art, this is true dedication to the pursuit of idyllic relaxation at one of the world's most bespoke resorts.
PRACTICAL INFO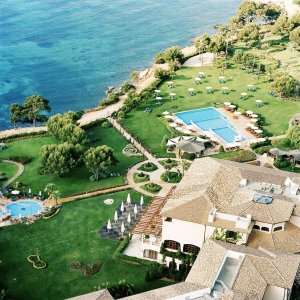 Location
The hotel is just a short walk from the exclusive Marina Harbour Puerto Portals. Few resorts in the world can match this extraordinary location. Most of the spacious elegantly appointed guestrooms command spectacular views of the Mediterranean Sea.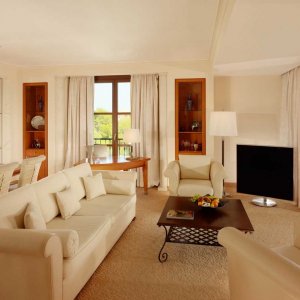 Accommodation
The 130 luxurious rooms of the spa hotel St. Regis Mardavall with stunning views of the ocean and the lush gardens are timeless. Which ever of our rooms you wake up in – the first sight to greet your eyes as you look out over your private terrace will be the sea. The capacious marble bathroom, cutting-edge office equipment and tasteful furnishings, featuring hand-made furniture, conspire to make you feel thoroughly at home in your 65 m2 room. An even greater degree of comfort is available in the 80 Junior Suites, four Executive Suites and three 2-roomed Royal Suites – not to mention the Presidential Suite with its own whirlpool and steam bath.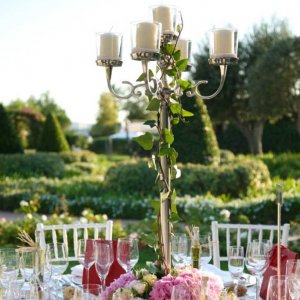 Services
Enjoy tranquility and relaxation in the unrivaled surroundings of the spa hotel St. Regis Mardavall on Majorca. Explore the harmony of the Mediterranean Sea and pamper yourself with an alluring beauty program at the Arabella Spa, with 4,700 m² one of Europe's biggest Spa.
Just 15 minutes away by car from The St. Regis Mardavall Mallorca Resort, guests can enjoy preferred tee times and exclusive caddy services at the nearby Son Vida, Son Mutaner and Son Quint golf courses.

BEST TIME TO EXPERIENCE
From April to November
CONNOISSEUR'S INSIDER TIP
Discover "l'art de cuisine" in Es Fum restaurant — elegant and romantic down to the smallest detail!