Tagomago Island, Spain
Santa Eulalia del Rio, Ibiza, Spain
Part of
Private Islands

Collection
OVERVIEW
Tagomago is one of the most beautiful private islands in the Mediterranean, situated approximately 900 metres off the coast of the jet set island of Ibiza. Enjoy absolute privacy and luxury in one of the most idyllic and most privileged places in Europe.
PRACTICAL INFO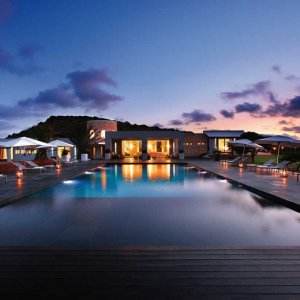 Location
It can be reached very easily by boat or helicopter. The busy cosmopolitan town of Ibiza and the international airport are only a few minutes by car away from the nearest port. The beautiful beaches and turquoise waters of Formentera can be reached by motor yacht in less than 30 minutes.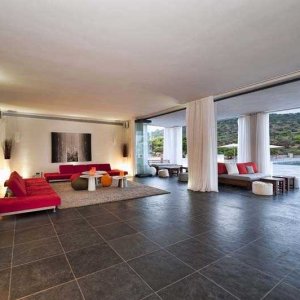 Accommodation
In the center of the private island Tagomago, find a luxury villa with 5 double bedrooms all with en-suite bathrooms, spacious living and dining areas as well as a complete professional kitchen. All of the rooms are modern and sophisticated and have been designed by an internationally renowned interior designer. The entire estate is surrounded by magnificently spacious terraces with breathtaking views in all directions. Large swimming pool of 18 x 11 sqm invite you to enjoy the sun and relax. For further pleasure there is an outdoor whirlpool, a steam bath as well as a sauna. The personnel apartment is close by.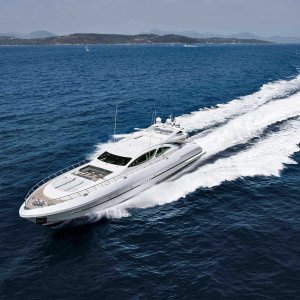 Services
The island Tagomago offers a diverse range of past times that ensure everyone's enjoyment. From trekking and bird watching, to swimming or scuba diving. There are also a selection of 'Toys' on the island that guarantee an adrenaline rush for the more daring: a Mangusta yacht, 2 boats and an own helicopter. In only 5 minutes you reach the jetset island Ibiza with its parties, restaurants and culture.
BEST TIME TO EXPERIENCE
From May to October