Lotte New York Palace
New York
OVERVIEW
With a nod to its illustrious past, The Lotte New York Palace has taken an ambitious leap into the future. The Palace – a legendary New York City luxury hotel – underwent a thorough transformation from a historic Madison Avenue gem to Midtown's premier modern hotel.
PRACTICAL INFO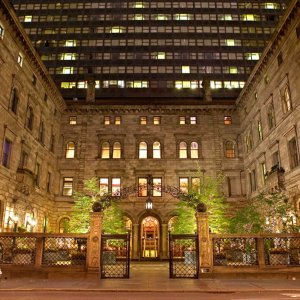 Location
A Madison Avenue hotel overlooking the spires of St. Patrick's Cathedral and the modern architecture of Midtown East, The New York Palace is positioned perfectly for business and leisure travel alike. Broadway theaters, Rockefeller Center, Midtown corporate offices, Upper East Side shopping, and a number of museums and galleries sit within walking distance of The Palace.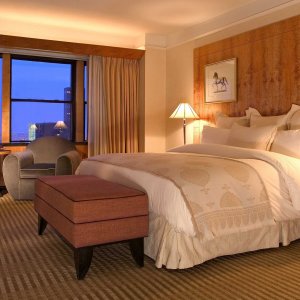 Accomodation
The Palace's Midtown accommodations blend modern comforts and conveniences with the luxury for which the hotel is known. Rich marble bathrooms complement impeccably furnished bedrooms, brightened by large windows and copious natural light. Each night in hotel rooms offers the opportunity to embrace more – extra space, updated in-room features, modern décor and acclaimed in-room dining.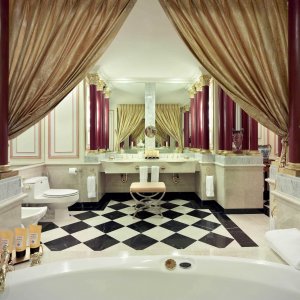 Services
The acclaimed Guest Experience Team and Concierge staff are dedicated to providing personalized service, sure to create lasting memories. The thoughtful amenities and complimentary forget to pack items included in every room make The Palace the best of NYC luxury hotels. The New York Palace Spa and Fitness Center offer a variety of treatments, services and features to help you relax, revitalize and restore.