New York, St. Regis New York
New York, USA
OVERVIEW
Opened in 1904, St. Regis New York is a landmark hotel located on prestigious 5th Avenue. The legendary King Cole Bar and designer suites contribute to the overall glamour ambience of this famous hotel.
PRACTICAL INFO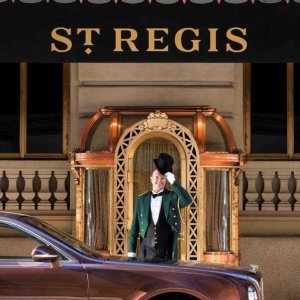 Location
St. Regis New York is in the heart of midtown Manhattan within walking distance of Central Park, Fifth Avenue shopping, world-class restaurants and award-winning theatre. JFK International Airport is approximately 45-minutes from the hotel.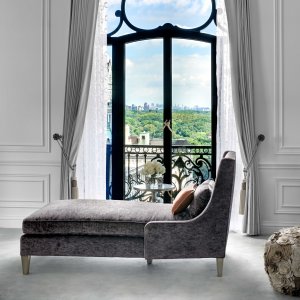 Accommodation
The St. Regis's 237 guest rooms and suites feature Louis XVI furniture, crystal chandeliers, soaring ceilings, marble baths and silk-covered walls. There are three designer suites - Bentley, Dior and Tiffany - unique to the property and another impressive 10 suites. Butler service is available 24/7. State of the art technology is included in all rooms like easy-to-use bedside consoles for controlling lighting, audio, and climate, and huge flat-screen TVs that rise via remote control from the foot of your bed. Renovated in 2013, the new design boasts a "timeless is modern" philosophy, embracing the design legacy of the hotel while infusing contemporary style.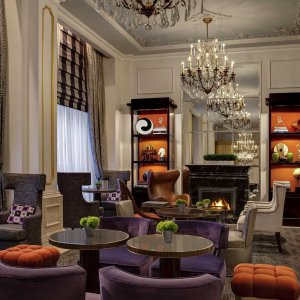 Service
Astor Court at The St. Regis New York is famous for its international cuisine and a comfortable, convivial and inviting ambiance. One of the Manhattan's most prestigious address is the world famous King Cole Bar. Known as the birthplace of cocktail Bloody Mary, a masterpiece of Fernand Petiot, the bartender at The St. Regis New York's King Cole Bar in 1934. Nestled in a private corner of the bar beneath the watchful eye of Maxfield Parrish's Old King Cole Mural, Table 55 is the only table with access to an exclusive chef's custom designed menu and a bespoke wine list from the hotel's coveted cellar. Specially designed for the hotel, Bentley fleet is available for you upon request. Don't forget to combine a unique atmosphere and fantastic treatments at the Remede Spa.
BEST TIME TO EXPERIENCE
All year round