People behind 1 Hotels want to change the world, at least the world of luxury hotels. They believe in nature, they are inspired by its beauty and they think we can live in perfect tune with nature while keeping all the luxury amenities we love. And they managed to convince us in that too. We present you the 1 Hotel Central Park in the busiest city in the world where oasis of nature is located inside a hotel.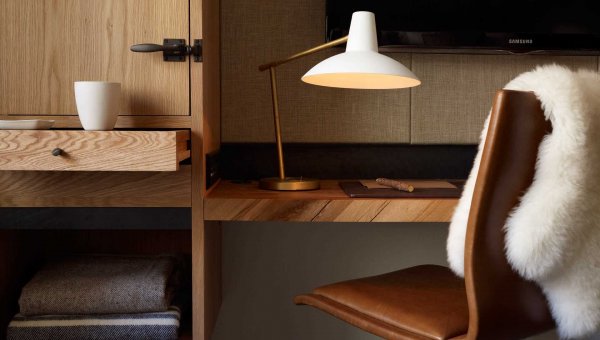 Pure, simple and beautiful as the nature itself, 1 Hotel Central Park is as chic as it gets in the world of sustainability. It has unbelievable eco-friendly amenities that will amaze you, for some you haven't even heard of yet, others will make you stop and think "Well, maybe I could try having this at home, it makes perfect sense." And before you realize it you are in perfect tune with nature right there, just 20 min walk from the Empire State Building. At the lobby awaits you a true farmstand where you'll find products ranging from the freshest fruits and vegetables to raw, unprocessed nuts. That is of course just the beginning of the story how amazing this hotel is. You will even experience the especially designed sense of this place that will remind you of the good times you had here. It is 1 Central Park's signature scent, carefully crafted in small batches - cedar, vetiver, and lemons that will take you to the forest floor in just one whiff.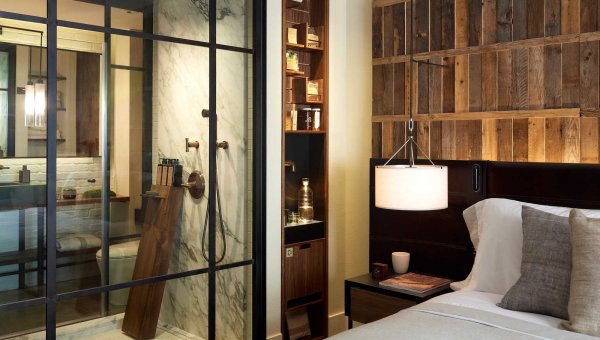 1 Hotel Central Park is built from reused local barn wood and antique bricks. You'll find yourself around trash bins made of recycled tires, the cups in the rooms are all made of Cardboard and showers sleep every 5 minutes to remind you to save water. But don't think that hotel think only about the nature. When you arrive in your room the Goodie Bag waits for you with seasonally-inspired, chef-curated snacks packed with seasonal treats like fresh fruit and granola. After your snack refresh yourself in walk-in shower with rustic copper fixtures while using custom 1 Hotels bath products featuring naturally derived ingredients.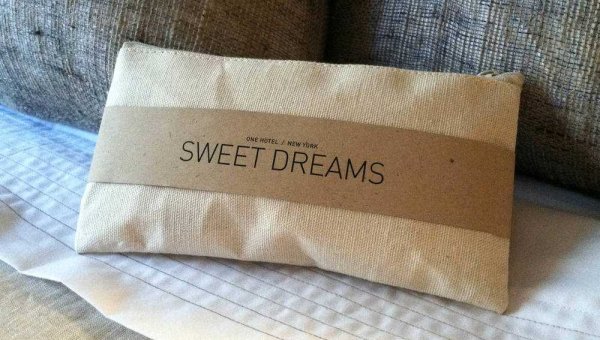 The beds are made from reclaimed white oak from Pennsylvania covered with 100% organic cotton sheets custom hemp blend by Keetsa. You will be surprised with details such as Glass Terrariums and special green moments throughout your room. The triple filtered water system, complimentary Oogave Natural sodas in the minibar, yoga mat, in-room coffee and tea are additional amenities. Don't forget to try "Field Guide" app on your in-room Nexus device. Your own personal field guide to control personalized services, your room temperature, entertainment, and communications. We also recommend to go on stargazing adventure at the Central Park, the hotel staff will lend you sky maps and mini-binoculars.
However, if you ever want to leave the hotel's nature for some city skyscrapers, don't worry, you can rent the hotel's Tesla electric vehicles to drive around.
For more information you can visit 1 Hotel Central Park website here, or if you are interested in tailor made itinerary and insider knowledge please connect with Connoisseur's travel advisor here.