CIPRIANI ISTANBUL
CUISINE: ITALIAN
Four generations of Cipriani have developed a single restaurant into a world renowned hospitality brand, still recognized for its distinguished venues and service all over the world. They are located in New York, Hong Kong, Los Angeles, Abu Dhabi, Venice, Porto Cervo, London and Istanbul.
The Cipriani Istanbul is a 2,500 square foot restaurant that seats 180 indoors and features a 1,000 square foot enclosed terrace with seating for 75. There is also the glass-enclosed ballroom offering city views from the top floor of Edition Hotel, one of the finest hotels in Istanbul in the heart of the Levent business district. Cipriani is the restaurant of choice for anybody who really appreciates the very finest Italian food.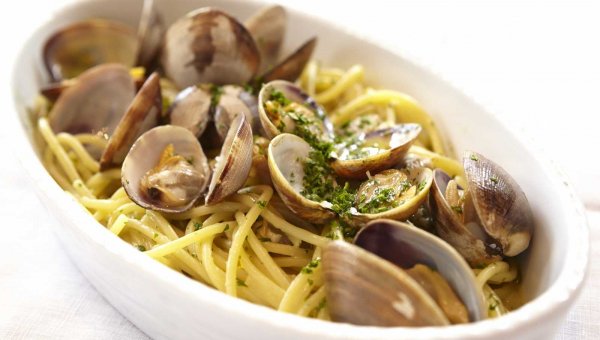 MIKLA
CUISINE: TURKISH-SCANDINAVIAN
Located on the rooftop floor of the fashionable Marmara Pera Hotel, its sublime views over Istanbul include the Hagia Sophia and the Topkapi Palace. With retro chrome 1950s and 1970s furniture and a bar made from wooden rail-sleepers, Mikla is urban, sleek and stylish.
The unique menu reflects the Turkish-Scandinavian background of Chef-Owner Mehmet Gürs, who pioneered the contemporary restaurant scene in Istanbul. Gürs skillfully merges Turkish and Scandinavian cooking techniques, producing delicacies such as raw grouper with olives and lemon, and a Turkish coffee vanilla slice with raspberry sorbet.
The roof terrace bar of Mamara Pera is perfect for pre-dinner drinks. Inhale soft jasmine scents and sip on a generously measured martini as you watch the sun set on this historic city.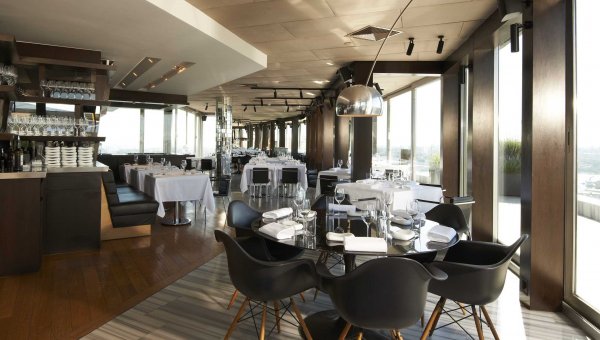 CHANGA
CUISINE: FUSION
True to its name, Changa – meaning 'mix' in Swahili – specializes in fusion food. Using ingredients from across the globe, consultant chef Peter Gordon produces fresh interpretations of classic Turkish dishes. A range of textures and ingredients are successfully harmonized, with no single flavor dominating.
Within walking distance from Taksim Square, Changa occupies four floors of a stunning 103-year-old Art Nouveau townhouse. For special occasions hire the beautiful private dining room on the top floor for 12-30 people. Hand painted in the early 1900s, the room's walls and ceilings have been left untouched. Changa is open from October to June.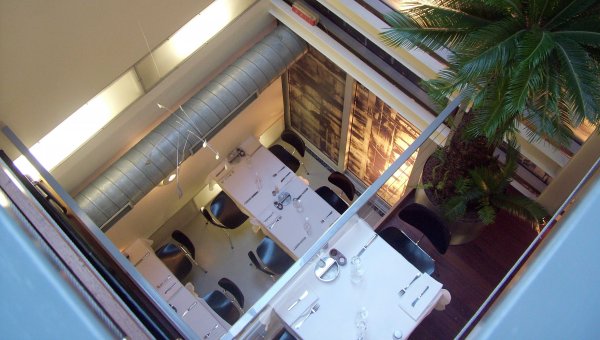 MÜZEDECHANGA
CUISINE: FUSION
Müzedechanga opened in the lush gardens of the Sakip Sabanci Museum in 2005 and won Wallpaper magazine's prestigious 'Best New Restaurant Award'.
Unlike Changa's Art Nouveau townhouse, Müzedechanga is located in a 'glass box' building with 20th century Scandinavian décor and furniture by award-winning Turkish design duo Autoban. Müzedechanga serves a light all-day menu for museum visitors and transforms into a fine dining restaurant in the evening. Open all year.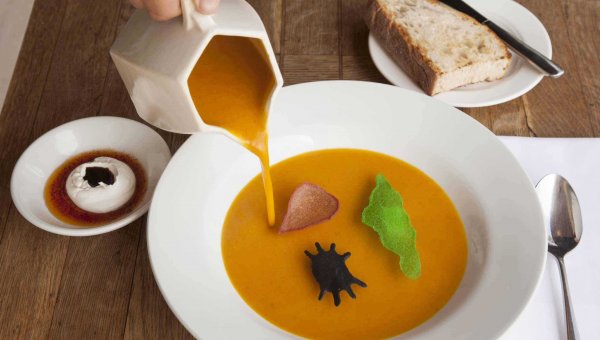 BORSA RESTAURANTS
CUISINE: NEW OTTOMAN
Changing and growing since 1927, Borsa Restaurants has secured its place at the pinnacle of Turkey's gourmet scene with the opening of Kandilli Borsa, İstinye Borsa and Boğaziçi Borsa restaurants in 2006, 2007 and 1996 respectively. Borsa Restaurants excels in traditional Istanbul and Anatolian dishes by selecting the best quality ingredients and adhering to authentic recipes.Exquisite taste and presentation, experienced and professional staff and impeccable hygiene standards are all fundamental.
Borsa never sits back to enjoy its success and always looks for new ways to improve its service. The highly experienced team is constantly trained to keep apace with modern serving techniques, and new dishes are regularly added to the menu. This way, you can be sure that Borsa will offer the best traditional cuisine with innovative new twists.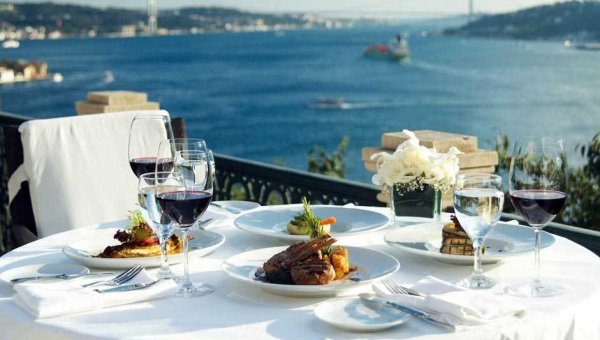 X RESTAURANT & BAR
X RESTAURANT & BAR CUISINE: TURKISH MEDITERRANEAN FUSION X Restaurant & Bar is located on the top floor of the historical Deniz Palace in Şişhane, the headquarters of the Istanbul Foundation for Culture and Arts (İKSV). Guests enjoy an exquisite menu conceived by Rasim Özkanca and the late Şakir Eczacıbaşı, while soaking up one of the most spectacular views in Istanbul.
X restaurant & Bar is a pioneer with its unique style and atmosphere. Designed with acute attention to detail, the interiors showcase extraordinary architectural flair combined with formal and textural touches and acute and wide angles Austrian-born executive chef Murat Karaduman perfected his skills in Michelin-starred restaurants in Portugal, Austria and Germany, and with the help of Şakir Eczacıbaşı and Rasim Özkanca he now excels in Turkish Mediterranean fusion
.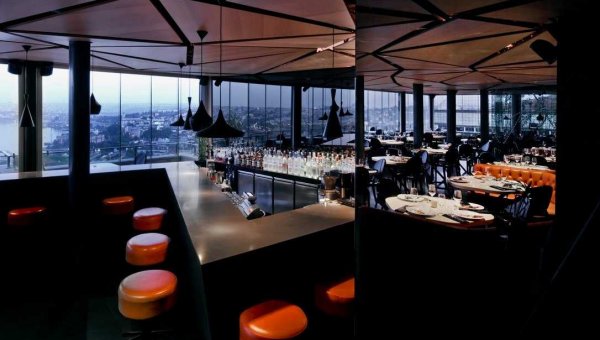 MAIDEN'S TOWER
CUISINE: TRADITIONAL TURKISH
Maiden's Tower stands proudly in the intersection of the Bosphorus where the two continents of Asia and Europe meet. The tower's history stretches back 2,500 years, with a wealth of legends surrounding its place in this extraordinary city. Now the tower serves as a café and restaurant, attracting guests from near and far for a romantic meal, business engagement, or even a wedding.
Sparkling at the heart of the Bosphorus, Maiden's Tower sits like a pearl on the Sea of Marmara. With delicious breakfasts and international lunch and dinner menus, Maiden's Tower can be enjoyed at any time of day. Live music and a friendly mood will accompany your meal, and with the Bosphorus on all sides, the views are magical. There could be no better place to entertain in Istanbul, whether you're planning dinner for two or a birthday banquet to remember.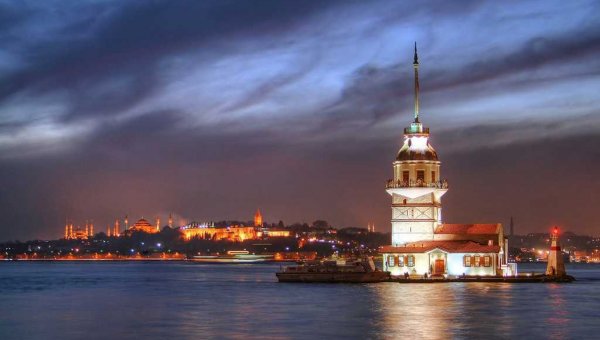 ASITANE
CUISINE: TRADITIONAL TURKISH
Eating here is a live history class… Overlooking the Golden Horn, Asitane Restaurant is perched in the foothills of Edirnekapı, considered by many to be one of the most important areas of historical Istanbul. Asitane opened its doors in 1991, serving dishes reflecting the eclectic nature of the Turco-Ottoman neighborhood.
Asitane was one of the many names given to Istanbul throughout the era of the Ottoman Empire, and today Asitane Restaurant brings to life the tastes of a glorious bygone era. After 20 years in hospitality, Asitane now boasts an impressive archive comprising over 450 forgotten sweet and savory recipes, prepared according to 500-year-old cooking methods.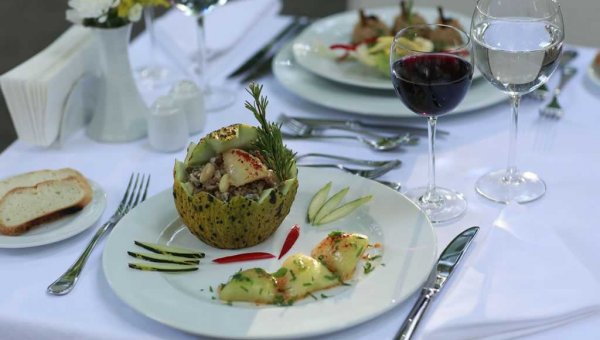 FERIYE LOKANTASI
CUISINE: OTTOMAN
Once an Ottoman police station, Feriye's building is a rare example of 19th century classical Ottoman architecture. An advocate for Turkish gastronomy, feriye holds regular seminars and special food presentations.
The restaurant draws on Ottoman cooking techniques from the 12th to 19th century and includes such delicacies as spicy cured beef and Manti- filled dough pockets. Feriye can host a wide range of events: the a la carte restaurant caters for cocktail parties and sit-down dinners, and in summer the huge terrace can accomodate up to 2000 guests.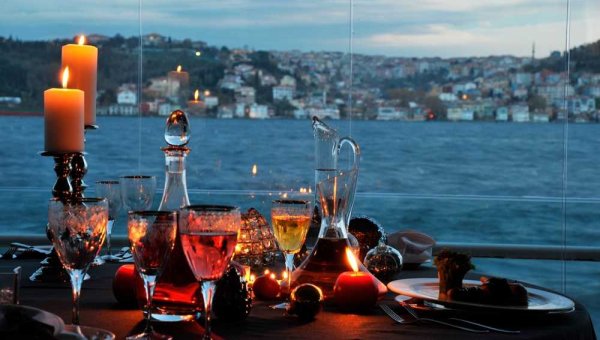 NUPERA
CUISINE: INTERNATIONAL
Located in a 200-year-old building, Nupera offers elegant dining and chic entertainment. In winter there are two restaurants on the ground floor: '67', named after the building's door number, is colorful and warm with a large sofa and designer tables. 'Auf', a smaller restaurant with capacity for 30 diners has a rustic menu including smoked turkey and antricote, and a minimalist black and white interior.
During the week both restaurants are available for private parties and events. On weekends 'Auf' and '67' become clubs after midnight. In summer, these restaurants transform into restaurant/club NuTeras, located on the terrace with magnificent views of Sultanahmet and the Golden Horn.