Previews of luxury hotel openings for this year leaves us speechless. It seems that every hotel is a little bit better than the previous. After looking at numerous photos of extraordinary architectural and interior designs, you can't tell which one you prefer. Every location is carefully chosen, and even if you look into the details of the interior, you will be left astonished by their beauty. That is why we left for you to choose your favorite new luxury hotel. This is our first list of the most anticipating hotel openings of 2017.
St. Regis Langkawi, Malaysia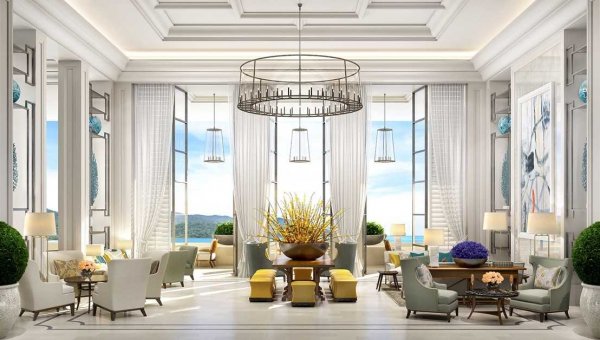 The St. Regis Langkawi Resort is set to become the first luxury resort to open within the last decade in Malaysia's coveted "Island Jewel of Southeast Asia." Located in the 99-island archipelago of Langkawi, a UNESCO's World First Geopark, the resort is composed of resplendent architecture, landscape, and interior design and is a masterpiece of Indonesia's Rajawali Property Group and the St. Regis brand. Paradise Found and Refined: Rainforest Meets Riviera Lifestyle. The resort embodies a harmony of contrasts where tropical splendor blends seamlessly with the style and energy of a European mansion, thoughtfully accented by Middle Eastern finishes.
Six Senses Bhutan
Six Senses Hotels Resorts Spas has designed a project that is actually five individual satellite resorts in five separate locations, but all under the umbrella of one all-encompassing name: Six Senses Bhutan. It is five unique experiences crafted into one enchanted journey through the Kingdom. With a total of just 82 guest suites and villas distributed between five intimate lodges, guests will visit the heritage and hospitality of Thimphu, Punakha, Gangtey, Bumthang and Paro in the colorful Kingdom known as the Happiest Place on Earth. Six Senses Bhutan is set to launch in the second half of 2017.
The Oberoi, Al Zorah, United Arab Emirates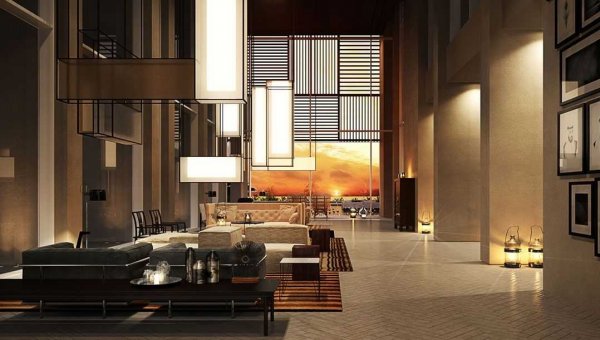 Al Zorah is a unique, luxury eco-destination in Ajman, with long, white sand beaches, azure lagoons, and lush, green mangroves. Nestled within 247 acres (one million square meters) of protected forest, Al Zorah boasts exceptional biodiversity and is home to almost sixty species of bird, a fish nursery, and off-shore coral. Occupying a prime location within the Al Zorah eco-destination is The Oberoi Beach Resort, Al Zorah which boasts a sophisticated design set within mangrove forests, caressed by the gentle sea breeze and in harmony with nature. It has spacious rooms and suites with private balconies, while the villas have private, temperature-controlled pools. In excellent design and views, you will enjoy from early 2017.
The Fontenay Hamburg, Germany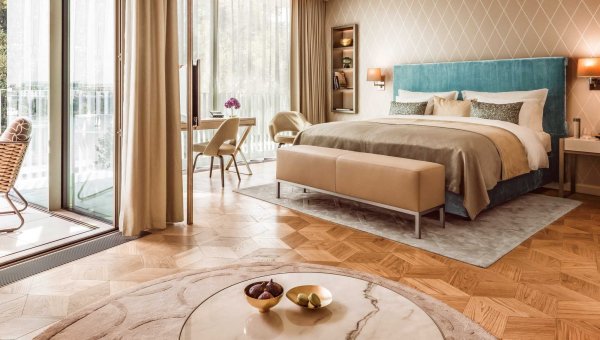 When its doors open in summer 2017, the Fontenay Hamburg will be the city's first new luxury hotel in 18 years. Located on the tranquil banks of Lake Alster, the fluid-like exterior mirrors the rippled lines in the water and surrounding parkland. The 131 rooms and suites each have a private balcony, with the majority featuring lake views. The property will also offer a 10,000-square-foot spa with therapeutic and medical treatments as well as cycling and running programs.
Four Seasons Hotel The Surf Club, Florida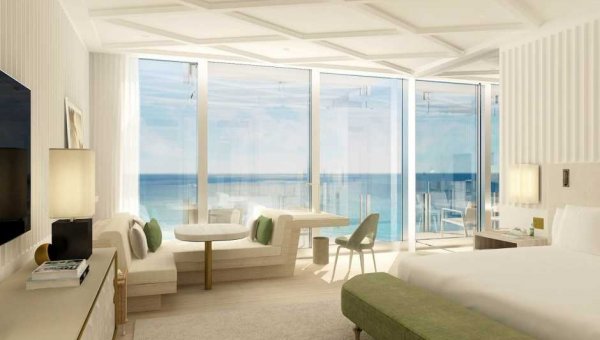 Endless days in the sun fading into evenings under the stars: this was the privileged lifestyle enjoyed by a select group at this exclusive private club in years past. Early in 2017, the glamor returns as the eternal allure of the shoreline is paired with the brilliance of architect Richard Meier and interior designer Joseph Dirand, in the restored Surf Club. Planned to sprawl alongside a 300-metre beach, the Four Seasons Hotel The Surf Club will amaze you with landscaped gardens, four pools, and 40 beach cabanas. The 77-room hotel will be surrounded by 150 Private Residences.
If you are interested in tailor made itinerary and insider knowledge, please connect with us here.